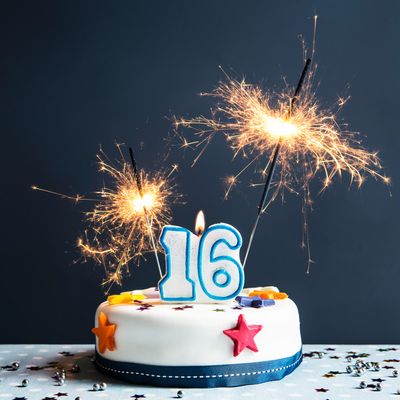 A Sweet 16.
Photo: Betsie Van der Meer/Getty Images
A Staten Island teen's Sweet 16 was so extravagant that it made it to the local news' "Nightlife" section, with an extensive report sharing every over-the-top detail. I'm obsessed with it. More decisions were made for Gabriella Gaglia's birthday party than I've made my for whole life. The party was attended by over 180 people (70 family members and 110 friends), the theme was "fall," and the party was hosted at the Vanderbilt at South Beach on November 16.
The beauty of this bash is really in the details, which makes sense, considering that Gabriella and her mother Teresa have spent nearly a year thinking about it. "Gab originally wanted a vacation for her Sweet 16, but then decided less than a year ago before that she would rather celebrate with all her friends rather than choose a few to go on vacation with," Gabriella's mother told Staten Island Live.
The result was a very autumnal celebration, which in itself was a risky change for the Gaglias; the family normally throws beach-themed parties. But they braved the new territory with enthusiasm — Gabriella's mom said all the decorations for the party were handmade. These decorations included a wall of colorful flowers, a doughnut wall, a two-foot display of Gabriella's name in golden, glittery letters, a miniature pumpkin patch, bales of hay strewn about the ballroom, and a candy table. There were also personalized maroon team T-shirts, with the number "16" on the back of each.
Staten Island Live also blessed us with 20 photos that induce extreme nostalgia for the years when wearing body-con dresses and dancing with boys were still exciting things to do. There's classic dance floor pics, several photos of Gabriella posing with some of her 110 friends, and of course there's the very necessary photo of Gabriella slicing her four-tier birthday cake.
The thousands of dollars and months of planning didn't go to waste — Gabriella loved her birthday party.
"I had such a great night with my family and friends. It was everything I could have imagined and more," Gabriella said. "Everyone was dancing the whole night from the second I walked in until we left. It was definitely a night I won't forget."
Neither will I, Gabriella!