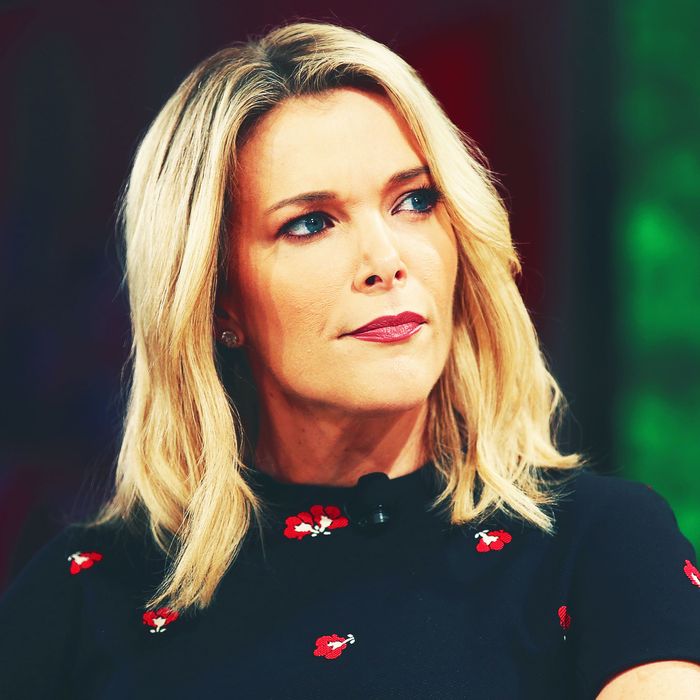 Megyn Kelly.
Photo: Phillip Faraone/Getty Images for Fortune
Does anyone remember Megyn Kelly, the Fox News anchor turned Today host who was taken off the air last month after making offensive comments defending blackface Halloween costumes? If they do, they apparently don't miss her much. According to Variety, since Kelly's firing three weeks ago, Today's viewership in its key demographic — viewers between the ages of 25 and 54 — is up by around 10 percent in its pivotal 9 a.m. slot.
Last week, the third hour of NBC's Today drew 741,000 viewers between 25 and 54 and more than 2.63 million viewers overall — a pretty steep increase from the days of Megyn Kelly Today. In its final week on air, Kelly's show got 675,000 viewers between 25 and 54, and an overall viewership of 2.52 million. This is the third consecutive week in which the show has had higher overall audience ratings than its rival, Good Morning America.
In the first week after Kelly's firing, the show — now hosted by a group of rotating anchors — reportedly saw its overall viewership climb by 5 percent. When Kelly joined Today in 2017, taking over the time slot from Al Roker and Tamron Hall, ratings dipped, averaging 2.4 million viewers a day, according to Nielsen. This was considered low in every regard: relative to her former role at Fox, her morning show competitors, and her Today predecessors. Kelly was paid a stunning $69 million by NBC to leave Fox for a three-year contract with Today.
This isn't the first time Today is seeing success after firing a bad apple. When Matt Lauer was ousted last November after being accused of widespread sexual harassment, ratings "soared," edging out GMA. Now, the viewership gap between the two competing programs is the closest it's been in seven years.