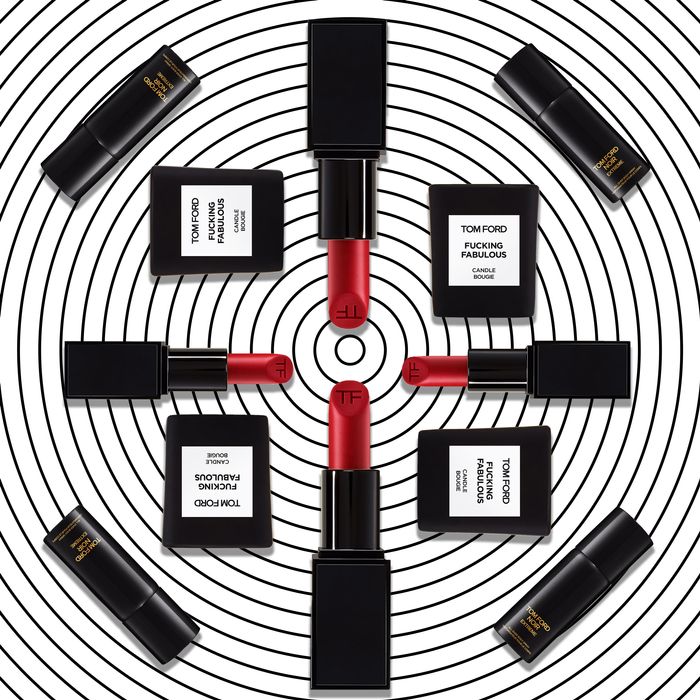 Not-so-hidden meaning.
Photo: Courtesy of Tom Ford
We're in the midst of a fairly confusing moment in time. Apparently we've all been eating olives the wrong way, Adam Driver has a secret baby, and Justin Bieber is navigating an existential crisis. What is the truth? And more importantly, where can we find it? This uncertainty and ennui calls for a strong and snappy rallying cry. We need to feel a little more empowered to push through the unknown with renewed strength, dedication, and a little bit of attitude (and perhaps a well-placed curse word). Enter Tom Ford, and the perfectly timed new additions to his Fucking Fabulous collection.
A well-placed F-bomb is truly one of life's little pleasures (just ask Beto O'Rourke). The original Fucking Fabulous eau de parfum came in a smooth matte black rectangular bottle with a delightfully vague scent description that uses "intoxicating", "rarefied", "private," and "fantasy" to increase its mysterious bad-boy reputation. The new products, similarly encased in smooth matte black packaging, include an all-over body spray, a candle, and a bold red lipstick. They're abso-fucking-lutely perfect.
The best thing about the spirit of the phrase "fucking fabulous" is that it can be used both sarcastically ("I just spilled coffee on my new scarf, isn't that just fucking fabulous?") and as a means of affirmation or lifting spirits, either your own or other people's ("Oh my God, you look FUCKING FABULOUS!") Which makes this collection of items perfect gifts for multiple occasions. Break up with someone? Fucking fabulous, have a candle. Get promoted? Fucking fabulous, here's a new lipstick. The possibilities are fucking endless.
If you buy something through our links, New York may earn an affiliate commission.