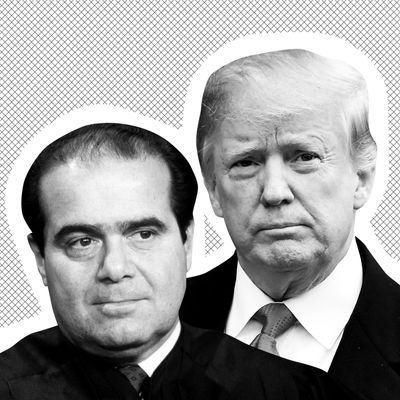 Today, President Trump honored figures like Elvis Presley, Babe Ruth, and late Supreme Court Justice Antonin Scalia with Presidential Medals of Freedom. To his fans, Scalia was a champion of conservatism. To his critics, he was a reactionary, reprehensible bigot. To Trump, he's simply a guy who boned a lot.
At the ceremony, Trump introduced Scalia's widow, Maureen, and listed the couple's nine children, before adding "you were very busy, wow."
He continued, "I always knew I liked him."
The highest civilian honor, indeed.