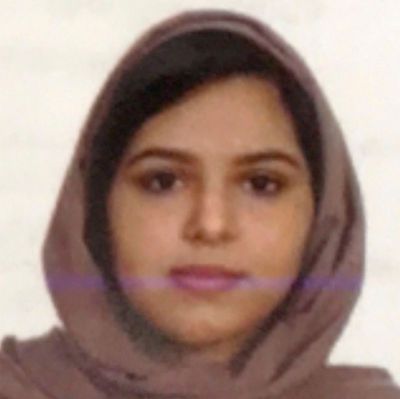 Tala and Rotana Farea.
Photo: NYPD/AP/REX/Shutterstock
On Wednesday, October 24, two women were found floating in the Hudson River, near the 68th Street pier in New York City. They were fully clothed and their bodies were duct-taped together at their waists and ankles. A few days later, detectives identified them as sisters Tala Farea, 16, and Rotana Farea, 22.
On January 22, the New York City chief medical examiner ruled their cause of death as suicide. Here's what we know about the sisters' case.
The sisters were Saudi Arabian nationals.
The Farea family moved to the U.S. from Jeddah, Saudi Arabia, in mid-2015, AM New York reports, and lived in Fairfax, Virginia.
They had a history of going missing from home.
According to the New York Times, Tala and Rotana had initially been reported missing in December 2017. When Fairfax police found them, the sisters were placed in a shelter after alleging abuse and asking for protection. They were then reported missing from that facility at the end of August of this year.
And had applied for political asylum.
The Times reports that police say the sisters had applied for asylum from their home country, and that their mother had been informed of this after receiving a call from the Saudi Arabian Embassy in Washington, D.C. Per CBS News, the family was ordered to leave the U.S. during that call.
They arrived in New York City in September.
NYPD detectives said in a press conference on November 2 that the sisters arrived in the city on September 1 of this year. They're still determining what they did between then and October 24, but said they have record of Tala and Rotana staying "at a number of high-end hotels," shopping, and ordering food; they believe the money on their credit card then started to run out.
Their cause of death was not immediately determined.
Tala and Rotana's bodies showed no immediate signs of trauma and a medical examiner had did not immediately release a report following the discovery of their bodies.
Initially, the police were considering the possibility that Rotana and Tala may have jumped in the river together as part of a suicide pact. According to People, investigators later determined that there was no evidence the girls had jumped from George Washington Bridge, which was nearby where the bodies were found. At the time, they didn't rule out the possibility that they'd been murdered.
But police didn't find any evidence of foul play.
In the November 2 press conference, the NYPD said that "there's no credible evidence that any crime took place in New York City" but are still investigating. On October 31, a witness told police that he saw the sisters at 7 a.m. the morning of the 24th in Riverside Park on Manhattan's Upper West Side; they were sitting about 30 feet away from each other and praying.
The NYPD emphasized that the "duct tape was not binding them" but "keeping them together" and that "it's entirely credible that they entered the water alive." Sources also told detectives that the sisters "would rather inflict harm on themselves or commit suicide than return to Saudi Arabia."
The official autopsy determined that the sisters' cause of death was suicide.
On January 22, Tala and Rotana's cause of death was officially ruled to be suicide by New York chief medical examiner Dr. Barbara Sampson, according to People.
"Today, my office determined that the death of the Farea sisters was the result of suicide, in which the young women bound themselves together before descending into the Hudson River," read a statement given by Sampson. "The sisters were two of roughly 500 known individuals citywide that committed suicide in 2018."
This story has been updated throughout.