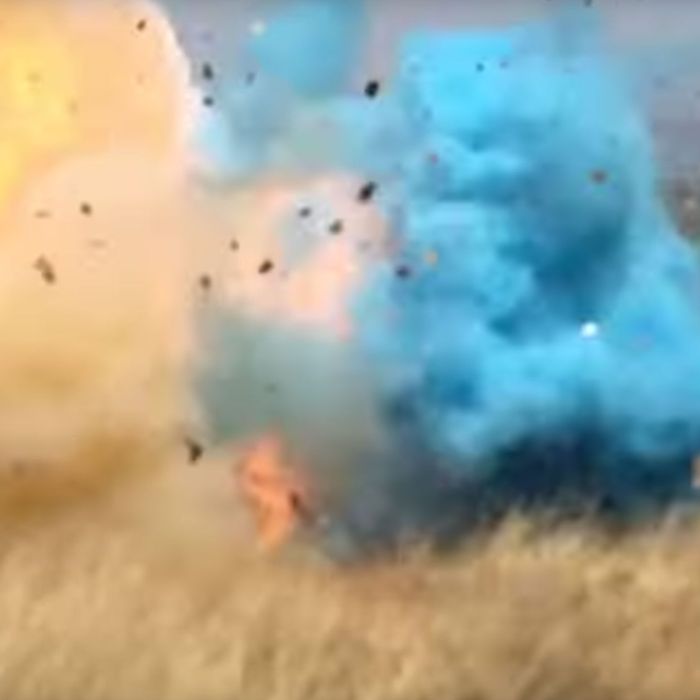 While there are a multitude of ways for gender-reveals to end in disaster, no stunt has caused as much widespread catastrophic damage as the one that started an enormous wildfire in Arizona.
To refresh, Border Patrol agent Dennis Dickey and his wife filled a target with an explosive substance called Tannerite, plus either pink or blue powder for their April 2017 party. Dickey shot the target, triggering a burst of powder … and igniting what would soon spread into the 47,000 acre Sawmill wildfire. All in all, he caused $8 million worth of damage.
For the first time, video of the incident has been published. The Arizona Daily Star posted the clip, which they obtained from the U.S. Forest Service. In it, a box that says "BOY GIRL" explodes into blue powder upon being shot; almost immediately after, the surrounding dry grass goes up in flames. A male voice yells "start packing up!" twice at the end.
In related news, it was a boy.