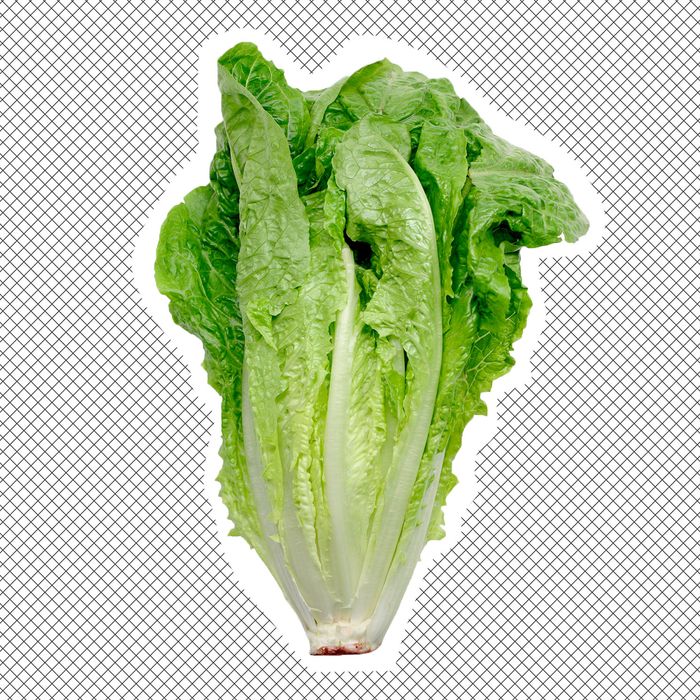 In the second major E. coli outbreak of the year, the Centers for Disease Control issued a surprisingly harsh warning on Tuesday afternoon about romaine lettuce, with explicit instructions to not eat it under any circumstances. The CDC "is advising that U.S. consumers not eat any romaine lettuce, and retailers and restaurants not serve or sell any."
Is it really all romaine-lettuce?
Yes. The CDC advises to throw out any and all romaine lettuce, even if you have already eaten some of it and have not gotten sick. The warning includes "all types or uses of romaine lettuce, such as whole heads of romaine, hearts of romaine, and bags and boxes of precut lettuce and salad mixes that contain romaine, including baby romaine, spring mix, and Caesar salad." They also advise cleaning out refrigerators and bins that have been used to store the lettuce after disposing of it.
How widespread is the outbreak?
So far there have been 32 documented cases of infection in the U.S.; these occurred across 11 states between October 8 and October 31. In 13 of these cases, the person required hospitalization. There were also 18 cases reported across Canada.
How do I know if I'm sick?
Symptoms of E. coli include severe stomach cramps, diarrhea, and vomiting. Most people begin to show signs of illness anywhere from two to eight days after infection. It is not typically a life-threatening illness, but if you are exhibiting symptoms, you should contact your healthcare provider immediately. In April, the Cut spoke with Kristin Levin, a medical resident at University of Louisville Hospital, who advised that if you are experiencing chest pains or dizziness, you should immediately seek out medical care.
"An infection like this can be life threatening if not treated in a hospital," Levin said. "So it's very important for people who think they might be ill to see a doctor, particularly young children, people on chemo, or those with underlying chronic conditions, AIDS, lupus, or anyone who's on steroids chronically. They don't have the immune response they need to fight the bacteria, and it can be life-threatening."
One of the biggest dangers with E. coli is not the bacterial infection itself, but the dehydration that can be caused by its symptoms. "With a lot of people who get really sick, it's not really from the toxin itself," Levin said. "Most people will have bad diarrhea, drink some Gatorade and be okay. But dehydration or electrolyte imbalances can make you really ill and land you in a hospital."
When will romaine lettuce be safe again?
Not until the CDC says so. Right now they are still investigating the source of the outbreak. The CDC will update their website with advice and advisories as new information becomes available.
For now, we advise avoiding salads in favor of something healthier, like mozzarella sticks.