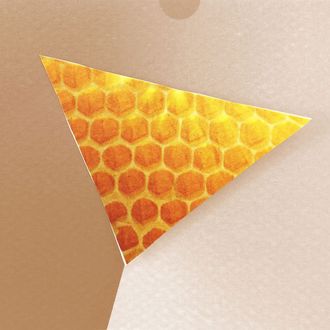 Photo: Photo Illustration by Stevie Remsberg/Photo Getty
I'd never set foot in a spa before. I was newly 22, settled in a relationship for a year with a dapper guy and I thought — after some candid girl talk — it was time to be an adult and finally get a Brazilian wax.
The salon I chose was across town, expensive and upscale. The unassuming red door led me to an aromatic room where women leafed through tabloids, and I was offered water or tea. I had no idea the excruciating pain that would become of my pelvic area in just 30 short minutes. Slowly, I began to regret the beer I had just consumed at the rustic pub next door.
Sure, I'd been getting my eyebrows waxed consistently bi-weekly at a no-frills, unmarked nail salon in the back of a strip mall beauty supply store since I was 12 years old. I was no stranger to body hair removal! But waxing my lady parts was deserving of a top-notch salon with experienced staff; this was my first time and it had to be done right. Little did I know that money can't buy your way out of the indescribable pain of having patches of your pubic hair ripped out by piping hot red wax.
She — I don't remember her name — started talking about Jay-Z and Beyoncé, and how my beloved Bey was a fool to remain in a relationship where she'd been presumably cheated on (pre-Lemonade and elevator gate given the timing; I don't remember the details, just how annoyed the conversation made me feel at such a vulnerable moment). She rambled on as she asked me to butterfly my legs and pull the skin between my pelvic bone and belly button really tight to minimize the pain of the patches of body hair she ripped from their origin while leading an annoying conversation. There's nothing worse than small talk with a stranger you just met five minutes ago who's staring at your intimate lady parts, and ripping hair from them.
I left swollen, red, and itchy, feeling a sense of womanhood and childhood, having sought out and survived my first Brazilian wax and walking out looking like a prepubescent preteen. I was an entry-level professional with the expendable income available — albeit limited — to at least try to invest in some grown woman milestones. That day hurt, but I also felt a little smug, like I had my own little secret with the universe.