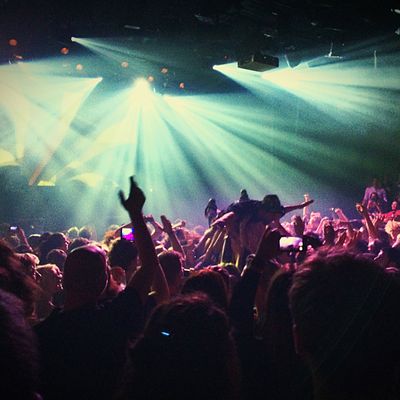 Photo: Damir Zorcic/EyeEm/Getty Images
A 15-year-old Dutch girl was forced into hiding after her birthday party invite went viral and caught the interest of nearly 30,000 desperate strangers, all of whom are either extremely bored or dedicated partiers — or perhaps both.
It all started this past Tuesday, when the girl sent an innocuous Snapchat message to her close friends in Katwijk, a tiny village of just a few hundred residents, asking them to come to her birthday party this weekend: Friday party at my place, everyone welcome. If you're coming, please let me know and who you're bringing.
But at some later point, someone "hijacked" the invite and publicly posted the event on Facebook as "Party! In Katwijk." Local mayor Wim Hillenaar — yes, the literal mayor is now involved — has said the identity of the hijackers was unknown, though BBC suggests that one of the girl's friends publicized the party. Before the event was shut down due to riot fears — riot fears!! — Gerlander.nl reports that 8,000 people were planning to crash it, and 20,000 more were "interested."
"It's a bit of a rollercoaster right now," the girl's uncle told Omroep Brabant TV. "My niece has been moved out of the house and she's being put up somewhere else."
Katwijk's local authorities' concerns aren't unfounded. In September 2012, riot police broke up a crowd of approximately 4,000 people who had descended upon the town of Haren in northern Netherlands after deciding to attend a girl's 16th birthday party that was made public on Facebook.
While it appears that the town has sidestepped the rager, local authorities released a statement in Dutch, asserting that their "line on this now is there is not a party in Katwijk and there won't be any party in Katwijk."
Honestly, for the better. Everyone over there needs to calm down.