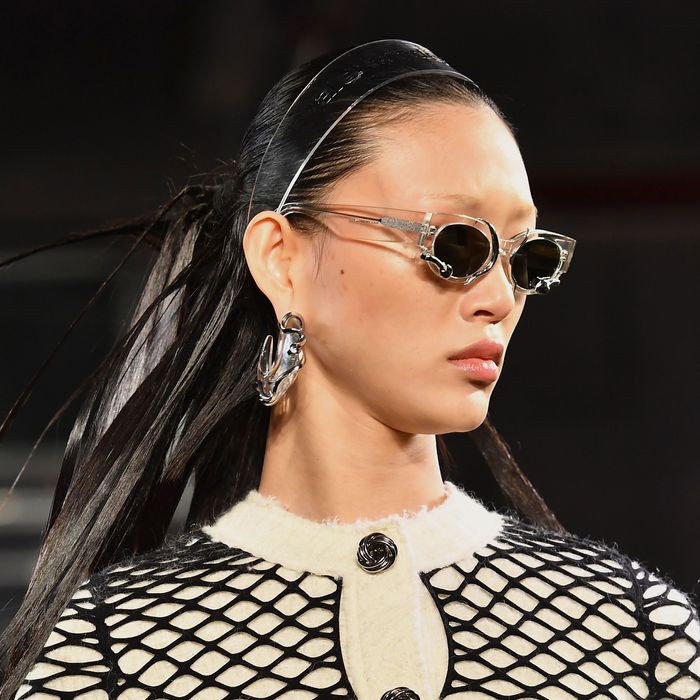 Photo: ANGELA WEISS/AFP/Getty Images
"The inspiration for this season was 'uptown girl versus downtown girl,'" Diane Kendal, lead makeup artist for NARS, explained backstage at Alexander Wang's fall 2019 show in Brooklyn this past weekend. In millennial-speak, that roughly translates to Blair Waldorf versus Vanessa Abrams.
You could see traces of this fun NY rivalry subtly in the makeup. But it was way more noticeable in the quartet of hairstyles Duffy created for the runway. High pigtails doused in hairspray signified team Downtown Girl and towel hair-wraps signified team Uptown Girl. But in a fun surprise for Gossip Girl fans far and wide, Wang used a throwback accessory we all tried to forget about to bring the two worlds together: headbands.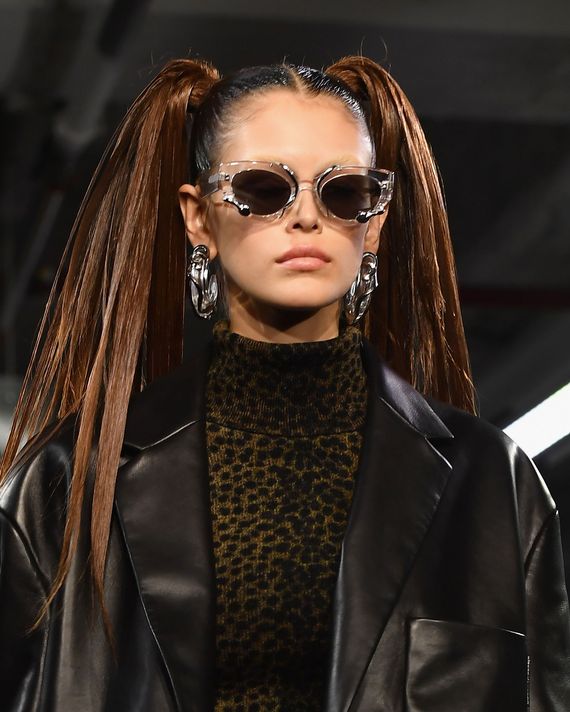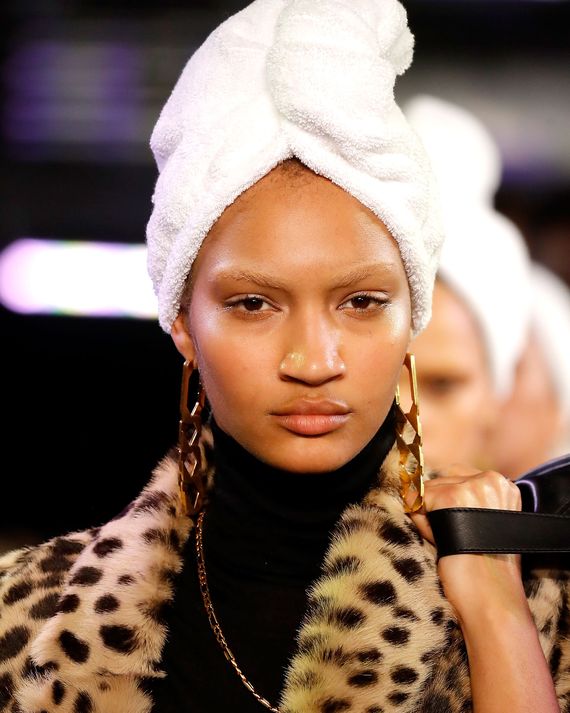 A second Uptown hairstyle (blowout worn straight and down) and the hybrid Crosstown Girl (half-up, half-down hair doused in "Downtown" hairspray) — were both topped off with headbands. Even a swath of male Uptown models wore headbands with their Dyson Supersonic blowouts. Uptown Girl, Kinda Downtown Girl, Uptown Guy, Midtown People — headbands for everyone!
Thankfully, Wang's take on Queen B's crown is sleeker and way less hair-flair-y. Models wore simple headbands in clear, black, and chain-link; no flowers or bows, just the occasional all-lower-case "alexander wang" embossing.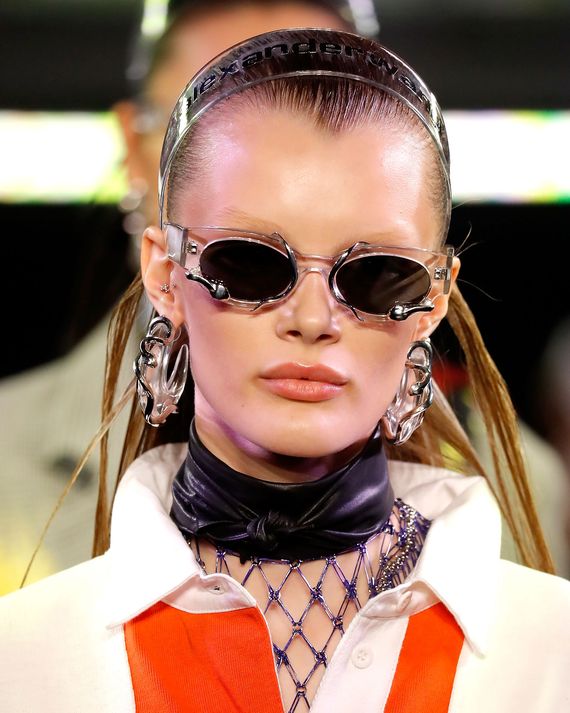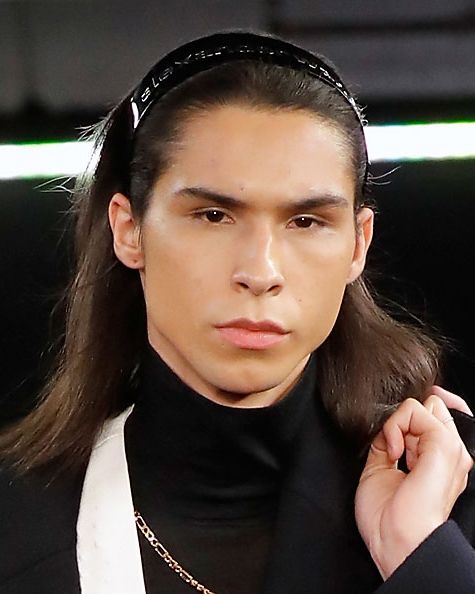 In addition to unifying subcultures, headbands served another purpose that night: to keep pulled-back hair pulled back in order to accentuate the eyebrows — or the lack thereof. Remember a few months ago, when everyone was gripped with the fear that Pope Rihanna was about to usher in a skinny brow renaissance? If you're still haunted by that, just know that it could always get realer and scarier, and it did when Wang asked 42 models to get their eyebrows bleached backstage on a day's notice.
In addition to bleach, Kendal says the models wore a tiny bit of NARS Highlighting Powder, one coat of Climax Mascara, and curled lashes. Why no brows? "We just wanted to make them look a bit cooler," she explained.
The models did look pretty cool afterward. I don't mean to alarm anyone, but this all seems like a sneaky way to get us warmed up to skinny brows so we calmly submit to their reign. A blank canvas in the brow area is the first step, after all. The next logical step is to pick up a black pencil and draw two skinny lines to fill the unnerving space.
Or you could just dye your brows back to their original color, I guess. That's what makeup artist Jamal Scott assured me he'd be doing for models post-show, using beard dye.