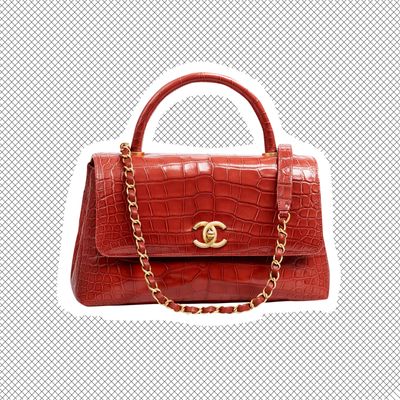 For the past few years, fur has slowly been trickling out of style and replaced by faux fur. But Chanel, ever the leader of the fashion pack, has decided to go one step further and ban "exotic skins." Chanel's president Bruno Pavlovsky announced the news in WWD earlier on Monday.
Pavlovsky said it was because it was getting "increasingly difficult to source exotic skins," which include crocodile, lizard, snake, and stingray. Instead, they'll look into innovative substitutes to create "a new generation of high-end products." Because of course Chanel isn't going to start selling pleather.
But that's not the only good news for alligators—– which for the record are terrifying animals — that came out today. AP reported that price skins for alligators in Louisiana are "down to less than half what they were just five years ago." A man on the Alligator Advisory Council who should consider a career in trend reporting said, "nobody really wanted to buy them."
Good news for alligators is also good news for ethical fashion lovers, in this case.