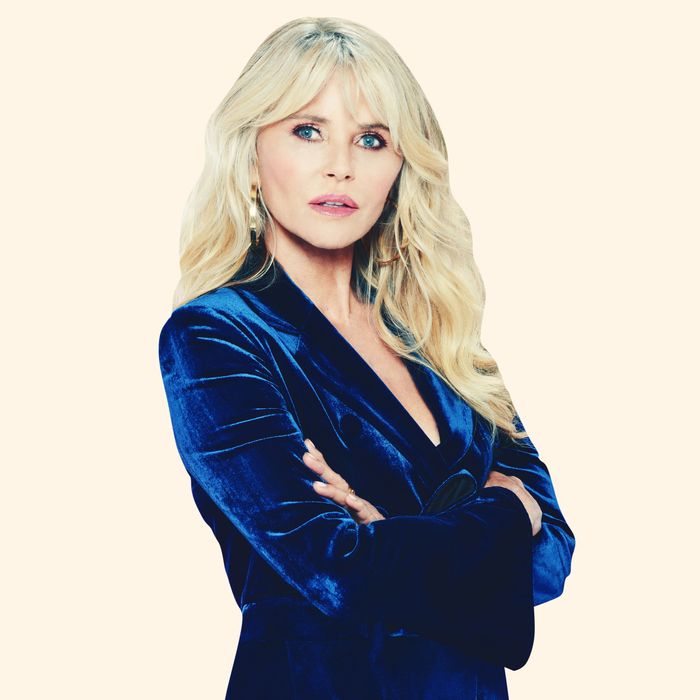 Photo: Courtesy of Lifetime
Call it the Proust effect: Memories are often triggered by smells. Scientific studies confirm that out of all the senses, smell offers the best recall. In Scent Memories, the Cut asks people about the scents they associate with different times in their lives. Next up is Christie Brinkley: model, actress, and businesswoman. Brinkley is currently a judge on Lifetime's American Beauty Star, which starts its second season in January. The Cut spoke with Brinkley about sunblock, Italy, and her garden.
My first scent memory is: My mother. She was a big perfume person, but I always had to roll down the window in the backseat of the car on long trips because her perfume used to give me a headache!
Happiness smells like: Jasmine flowers by the sea. A mixture of the salty and sweet. We have a place in the Caribbean where we have night-blooming jasmine. I love flowers that bloom near the sea. That fragrance is absolutely intoxicating.
Love smells like: Eau Sauvage.
Friendship smells like: Sunblock. Some of those very early sunblocks, you know? All warm and mixed with the scent of the sea.
Heartbreak smells like: Salty tears! [Laughs]
Regret smells like: It's hard to say because I don't really regret anything. I'm like Edith Piaf. [Sings] Non, je ne regrette rien. Everything that's happened in my life has gotten me to where I'm at today, so the smell of regret is something I don't know.
Vacation smells like: Italy. I love everything with copious amounts of basil on it, and that fresh basil smell always takes me back to some of my favorite vacations.
Success smells like: A campfire. At the end of the day if you can gather a bunch of friends by a campfire under the stars and sing some songs, you are really a successful person.
Sunday morning smells like: The New York Times.
Monday morning smells like: An almond matcha latte.
My home smells like: All of the flowers on my terrace garden — there's jasmine and gardenia there, and my citrus trees. I have a lemon tree and an orange tree. It's my way of making my home smell like California.
A pleasant surprise smells like: Tuberose. The best surprise would be somebody coming to visit and bringing a bouquet of those beautiful white flowers.
If I could have one smell on my hands forever, it would be: A floral scent, like a fragrant bouquet of flowers from my garden. You'd need plenty of citrus blossoms and gardenia and jasmine. Oh, that would smell so lovely!
I smell like: A tropical island. I use a body cream that is a combination of almond and coconut oils, and whenever I wear that people are always like, "Who smells like an island?" It's me!
American Beauty Star will air on Wednesday, January 2 at 10pm ET/PT on Lifetime.