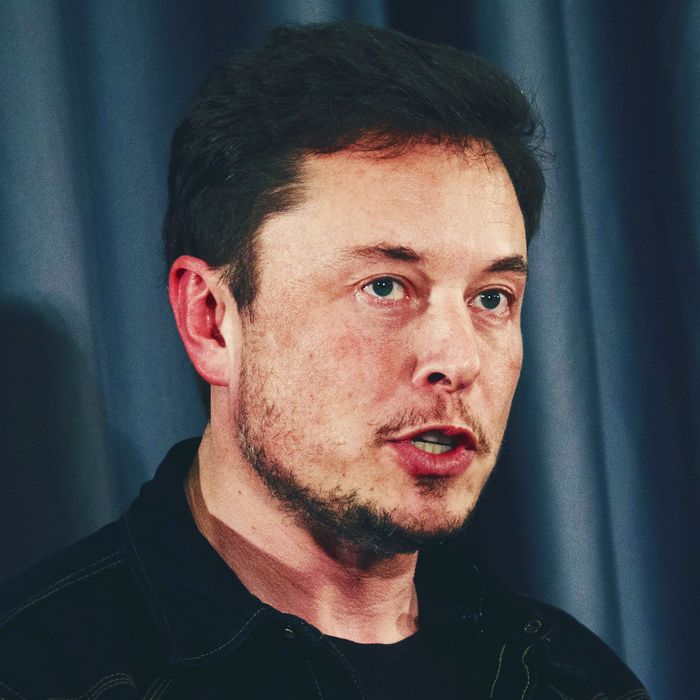 Elon Musk.
Photo: Patrick T. Fallon/Bloomberg via Getty Images
I started writing this post and then immediately got sucked into the vortex of all the other cursed Elon Musk content we've published, but I've finally emerged, fatigued and broken and gasping, to tell you: Elon Musk does not know how to smoke weed.
The Tesla CEO — who has previously attended a sex party and claimed ignorance; who dated art-pop musician Grimes and took her and his five sons to a pumpkin patch; and who was embroiled in feuds with Azealia Banks, a Thai cave rescuer, and the creator of a farting unicorn mug (oh my god, my brain!) — admits this during an upcoming episode of 60 Minutes. CBS released an advanced clip, in which Musk is made to answer for the time he hit a blunt on MMA commentator Joe Rogan's podcast (ahhhHHH!).
"I do not smoke pot. As anyone who watched that podcast could tell, I have no idea how to smoke pot," he said. "Or anything, I have no idea how to smoke anything, honestly."
Musk had previously come under criticism for setting Tesla's stock price at $420. "I was not on weed, to be clear," he explained at the time. "Weed is not helpful for productivity. There's a reason for the word 'stoned.' You just sit there like a stone on weed."
In related news, Lesley Stahl solemnly saying "and smoked weed during a podcast" played on loop is truly the only thing left in this world to soothe my weary soul.