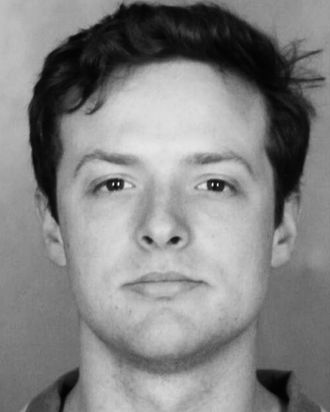 Jacob Anderson.
Photo: McLennan County Sheriff's Department
An ex-frat president at Baylor University who was accused of rape will face basically no consequences, a Texas judge announced on Monday morning — a decision that left the survivor "devastated."
Jacob Anderson originally faced 2 to 20 years in prison, as well as a $10,000 fine on each of his four sexual-assault charges; on October 15, though, he was offered a lenient plea-deal for a lesser charge of unlawful restraint: He would get three years of probation, a $400 fine, and counseling, but would serve no jail time and would not have to register as a sex offender. On Monday, the Fort Worth Star-Telegram reports that state district judge Ralph Strother accepted the deal.
In March 2016, Anderson, then 21, was accused of raping a then-19-year-old student at a Phi Delta Theta party, which led to his arrest, expulsion from the university, and indictment on four counts of sexual assault. According to Anderson's arrest affidavit, the woman, referred to as Donna Doe, started to become "disoriented" at the party from punch that someone handed her, after which Anderson took her to "a secluded part of the grounds behind a tent." There, Doe told police that Anderson forcibly sexually assaulted her after she lost consciousness.
Following the judge's decision today in court, Doe told the judge through tears, "I am devastated by your decision to let my rapist Jacob Walter Anderson go free without any punishment." According to KWTX, the survivor's family was shocked to learn of the plea deal in an email from Assistant District Attorney Hilary LaBorde, as they had originally been convinced they would easily win this case. But after LaBorde lost a rape case the month before, she told the family that she was worried that she couldn't win this one.
"In light of the similarities between the cases, it's my opinion it would be worse to try Anderson and lose and have the entire matter wiped from his criminal history than to accept this plea offer," she told the family.
And this isn't the first time that Judge Strother has given a lighter sentence to a man accused of sexually assaulting a Baylor student. He's done so on at least two other occasions, CBS News reports: In 2013, he approved probation for a man who pleaded guilty to rape, and earlier this year he allowed someone to serve his 30-day jail sentence on weekends.
After Strother declared that he was accepting the plea deal, the lawyer who was representing the family, Vic Feazell, told KWTX that he had "never, ever have seen such a sweetheart deal for a defendant like this."
He continued: "It pays to be rich and white in McLennan County when you're charged with a crime."