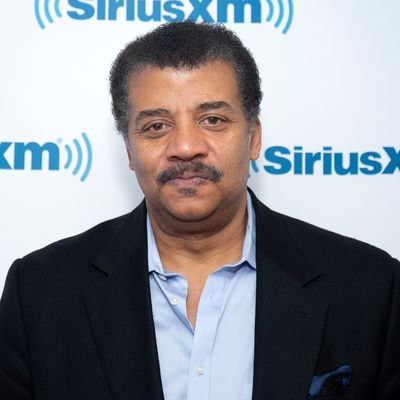 Neil deGrasse Tyson.
Photo: Santiago Felipe/Getty Images
Three women have already publicly accused Neil deGrasse Tyson of sexual misconduct, one of them alleging she was raped by the celebrity scientist when they both attended the University of Texas in Austin. Now, a new investigative report from BuzzFeed News contains allegations from a fourth woman. The new accuser remains anonymous, but according to BuzzFeed, "She joined her then-boyfriend at a holiday party for employees of the American Museum of Natural History," which took place in 2010.
"Tyson, its most famous employee, drunkenly approached her, she said, making sexual jokes and propositioning her to join him alone in his office. In a 2014 email shared with BuzzFeed News, she described the incident to her own employer in order to shoot down a proposed collaboration with Tyson."
The new report comes after a nearly three-year investigative effort, during which time BuzzFeed News spoke with "more than 30 people for this story, including the alleged victims and their families, Cosmos crew members, and graduate students and professors who were at UT Austin 30 years ago." Fox Broadcasting Company and National Geographic, which together produce Cosmos, have opened up an investigation into the claims against Tyson, and the new anonymous accuser says she was prompted to come forward with her story following that official action.