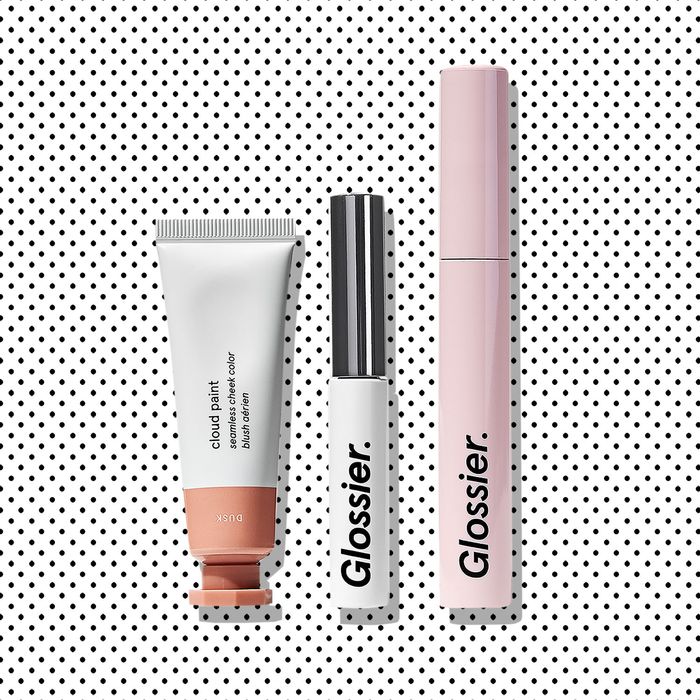 Three Glossier besties.
Photo: Courtesy of Glossier
Hot off their Black Friday sale, Glossier is releasing something new(ish): a set of three existing products, bundled up together, for $10 cheaper than what it would cost to buy them all separately. Glossier's entire philosophy is about simplifying your routine, and packaging the Boy Brow, Lash Slick, and Cloud Paint together is pretty much as easy as it gets.
They decided to bundle three "essentials" together to create a "one-stop shop" for getting ready. Boy Brow is a grooming pomade for your eyebrows, and comes in black, brown, blond, and clear. Lash Slick is a black mascara that does a good job of evenly coating your lashes without getting too clumpy or flaky. And Cloud Paint is the user-friendly cream gel blush that you can apply with your fingers and blend into the perfectly flushed glow. This Makeup Set will replace the existing Phase 2 set from Glossier.
But wait, there's more! Glossier is also launching a limited-edition Pocket Mirror. It comes in its own little case and has the words "You Look Good" on the front. You can purchase the mirror alone, or get it as a gift when you spend $50 or more on Glossier.com.