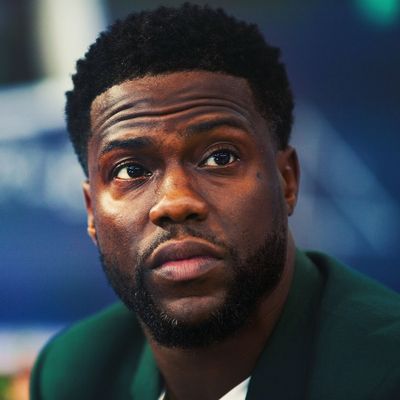 Photo: Nathan Congleton/NBC via Getty Images
Earlier this week, Kevin Hart announced that he would be hosting the 2019 Oscars — only for quick, intense backlash to ensue, leading Hart to first dig his heels in about the criticism, and then step down from the gig before the week was over.
So, what the hell happened?
First came the announcement
On Tuesday, Hart announced that he'd be hosting Hollywood's biggest night in an Instagram post, writing, "I am so happy to say that the day has finally come for me to host the Oscars. I am blown away simply because this has been a goal on my list for a long time."
Then came the backlash
The controversy, as it often does these days, came to a head with some Very Bad Tweets.
After the announcement, some of Hart's old tweets and press comments surfaced, in which he made homophobic jokes and statements — such as saying, "One of my biggest fears is my son growing up and being gay," while promoting his movie Seriously Funny. He even did an entire stand-up routine based on that "fear," and said in 2015 that he'd never play a gay character because of "insecurities about myself."
All of this led people to call Hart out and criticize the Academy's decision to make him a host, with even Jamie Lee Curtis seeming to join the fray.
Hart initially refused to apologize
On Thursday, Hart posted a video of himself to Instagram, in which he didn't apologize for anything, instead saying, "Our world is becoming beyond crazy, and I'm not going to let the craziness frustrate me."
He also wrote in the post's caption, "I am truly happy people … there is nothing that you can do to change that … NOTHING."
He doubled down in yet another Instagram video a few hours later, in which he said that the Academy called him to demand that he either apologize for the old remarks or lose his hosting gig.
That, however, still wasn't enough to move him to do so. In his video, he said, "I've addressed this several times … I've spoken on it, I've said where the rights and wrongs were."
And then he stepped down
By Thursday night, though, Hart had apologized for his homophobic comments and stepped down as host.
"I have made the choice to step down from hosting this year's Oscar's … this is because I do not want to be a distraction on a night that should be celebrated by so many amazing talented artists," he tweeted. "I sincerely apologize to the LGBTQ community for my insensitive words from my past."
And just like that, the hunt for an Oscars host is on again. When in doubt, listen to Michelle Obama and "don't tweet every thought." Or, you know, just don't be homophobic.