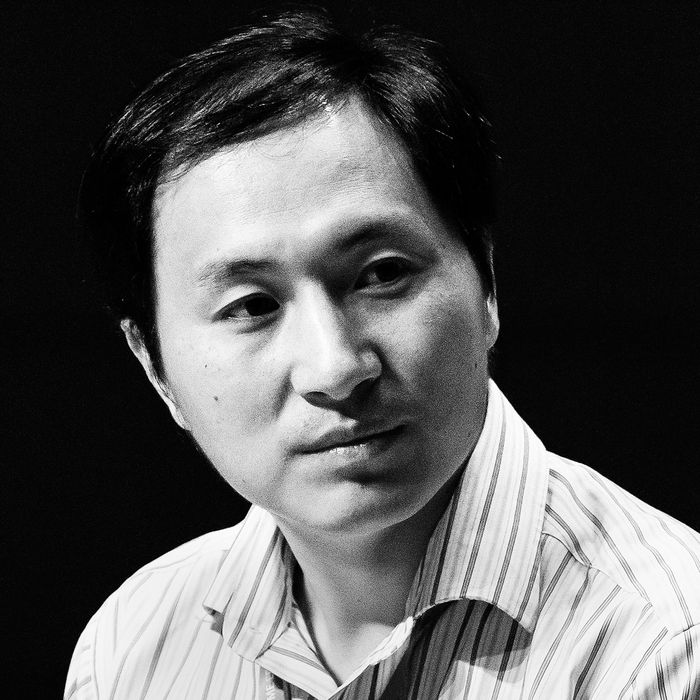 He Jiankui.
Photo: Bloomberg/Getty Images
Last Monday, Chinese scientist He Jiankui made a startling announcement at a scientific conference: He claimed that he had produced the world's first genetically altered babies. On Wednesday, he reemerged to defend his work and reveal another "potential pregnancy" within his study.
He hasn't been seen or heard from since.
Gizmodo reports that there's much speculation about his whereabouts. Per Newsweek, which sourced its reporting from Chinese news agency Xinhua, Chinese authorities called his research "extremely abominable in nature" and opened an "immediate investigation." Newsweek also cites reporting from Hong Kong publication Apple Daily that states He was made to return back to the Southern University of Science and Technology in Shenzhen, where he's been on unpaid leave. They also report that university president Chen Shiyi is under house arrest, leading many to wonder if He is detained as well. A spokeswoman for the university told the South China Morning Post that "right now nobody's information is accurate, only the official channels are."
He made his initial controversial claims to the organizers of the second International Summit on Human Genome Editing in Hong Kong. Specifically, he told them that he had utilized a tool called CRISPR to genetically alter twin girls named Lulu and Nana when they were embryos so that they were HIV-resistant. (According to the Associated Press, CRISPR "makes it possible to operate on DNA to supply a needed gene or disable one that's causing problems.")
He's work was widely condemned, and kicked off an international backlash, as well as several discussions about the ethical implications of gene-editing embryos. Still others urged the public to look beyond He's rogue experiment consider the potential of gene-editing.
The Cut will update this post as more information about He's whereabouts becomes available.