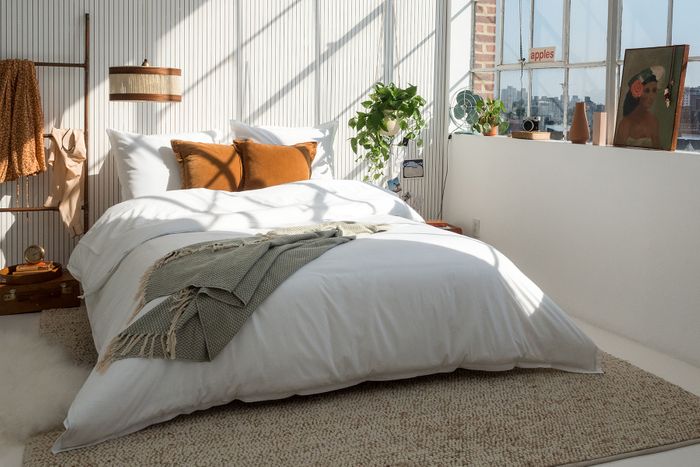 Photo: Courtesy of Allswell
The boxed mattress trend is clearly here to stay, and thank God. Buying a mattress used to be stressful, but now it's as easy (and almost as fun) as unwrapping a present. One thing seemingly hasn't changed — quality mattresses tend to be expensive. Like, expensive enough to make you question if you really need that to sleep all that well (spoiler: you do). So when we saw the eye-popping price on Allswell's new hybrid mattress, The Allswell, it seemed too good to be true. A memory foam and coil hybrid queen-size mattress for $345? Could it be that we've found the mattress of our dreams? We asked one of our editors to put it to the test.
Meet Sue Sue Drennen: production coordinator of branded content at New York Media. Like most 20-somethings, she could use a good night's sleep. She also has a big birthday coming up, and so she's looking to make an upgrade in the mattress department. Nothing says "adulting" more than getting real, grown-up home furnishings, including a high-quality mattress. She took the Allswell for test-drive (or test-sleep?) when she really needed it: during a super-busy week. Here's how it went.
Set Up
Super-easy. The package is heavy (obviously), but that's really the only challenge. Once you get the mattress out of the box, you just cut off the plastic film around it and it instantly puffs up. Magic! There weren't instructions, but it doesn't get much more intuitive than that. If you truly don't want to lift a finger, Allswell offers an optional white-glove service, where they bring it to you and set it up for $99. Maybe a good choice for those budget-conscious mattress buyers needing a little royal moment?
Look and Feel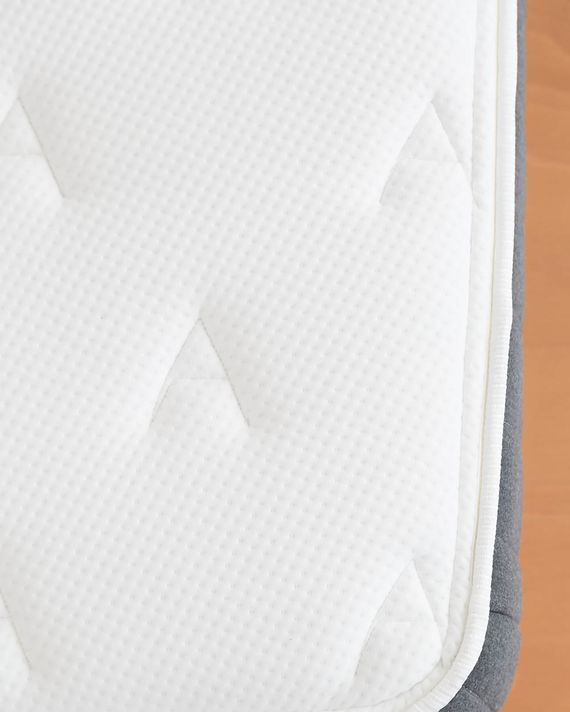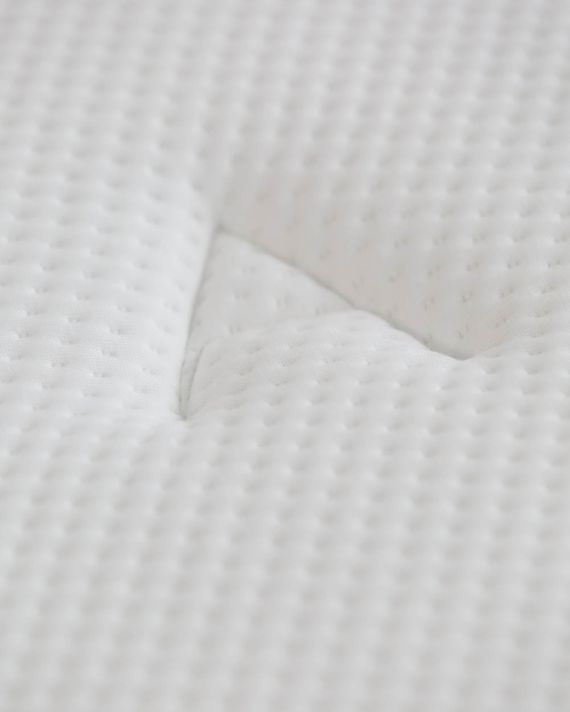 When I first got it out of the box, I noticed that it had some plushness from the foam but was still firm, which is great because I sleep on my back. The Allswell uses a combination of gel and poly memory foam and an individually wrapped, pocketed coil support core, which is most likely what makes it so comfortable for me. It's also soft to the touch, which I like. As for looks, the aesthetic is clean and modern: the top is crisp white and the sides are grey. Capital 'A's on top add a nice touch, as the name itself offers a pretty comforting thought to associate with sleep.
Sleep Quality
I really like sleeping on it! I tend to toss and turn on a spring mattress, but didn't on the Allswell. It has good support and is firm but not too firm. I tossed and turned way less than usual before settling into a happy sleep position, and I stayed there until my alarm went off. Another great feature: The mattress is encased in cool-to-the-touch fabric, which kept me cool while sleeping.
The Verdict
I'm shocked that it's less than $500 because it's way better than the mattress I had before. Considering the quality, feel, comfort, and support, I'd recommend The Allswell for anyone looking for a state-of-the art mattress at a more-than-reasonable price. It does feel like an affordable luxury that offers something invaluable: a great night's sleep.
This is paid content produced for an advertiser by New York Stories. The editorial staff of The Cut did not play a role in its creation.