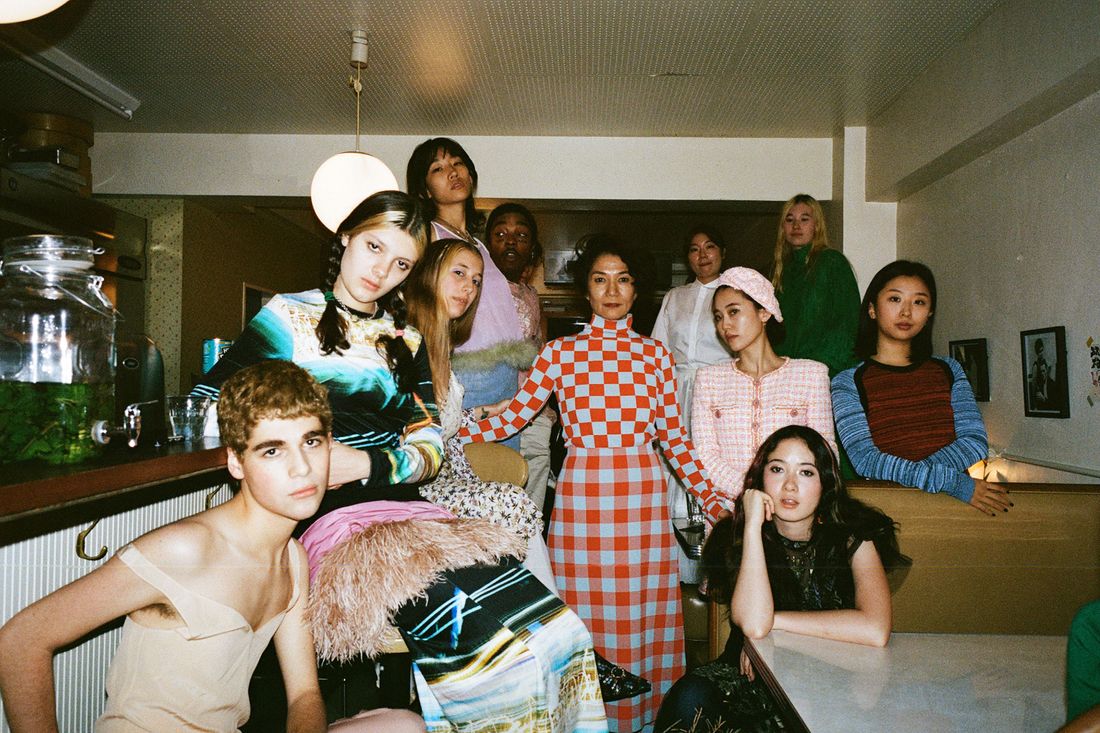 Clockwise from Bottom Left:
GUCCI
patent-leather leggings, $6,700, at
gucci.com
.
N°21
skirt, price upon request, at
numeroventuno.com
.
CHLOE
viscose georgette dress, $2,995, at Chloé boutiques.
ERDEM
Sienna ankle boot, $935, at
erdem.com
.
MIU MIU
top and denim, price available upon request, at
miumiu.com
.
GUCCI
tulle long sleeve T-shirt, $1,500, at
gucci.com
.
JIL SANDER
knit turtleneck, $1,210; skirt, $1,080; and legging, $1,080, all available at Jil Sander.
DIOR
poplin shirt with collar, $1,350, and pleated skirt, $4,900, at Dior Boutiques.
GUCCI
high-neck gown, $18,000, at
gucci.com
.
N°21
top, price upon request, at
numeroventuno.com
.
CHANEL
glitter fantasy tweed dress, $8,150 at select CHANEL Boutiques.
DIOR
embroidery gown, price upon request, at Dior Boutiques.
Photo: Colin Matsui
Diners, and other casual eateries have long been glorified in pop culture. The Burger Diner (Grease), Monk's Cafe (Seinfeld), Bo's Diner (Baby Driver) all quickly come to mind. There's a timeless appeal to seeing beautiful people in a place where you can get a tuna melt and a chocolate shake at a moment's notice. It's the ultimate high-low mix. (And clearly the appeal endures — Batsheva Hay showed her Laura Ashley–inspired dresses in a Tribeca diner during Fashion Week.)
While many diners have a tinge of Americana, photographer Colin Matsui and stylist Kat Typaldos captured one in Tokyo, run by a woman named Luli Shioi, or "Mama Luli," as she is better known by the members of her Breakfast Club.
Shioi started the Breakfast Club in Tokyo to make a "home base" for her friends and family, some of whom don't live in the U.S. It's an all-day breakfast place where Shioi can hang with her friend group of artists, musicians, and cool teenagers with multiple side hustles. She said if the club had a mantra, it would be "Let's eat together! Let's drink together! Let's talk and hang together! Let's draw and write together! Let's sing, play, and dance together! Come on and join us!" Here, photographer Colin Matsui has captured them in Eckhaus Latta and Chanel — just one big, happy, instagrammable family.