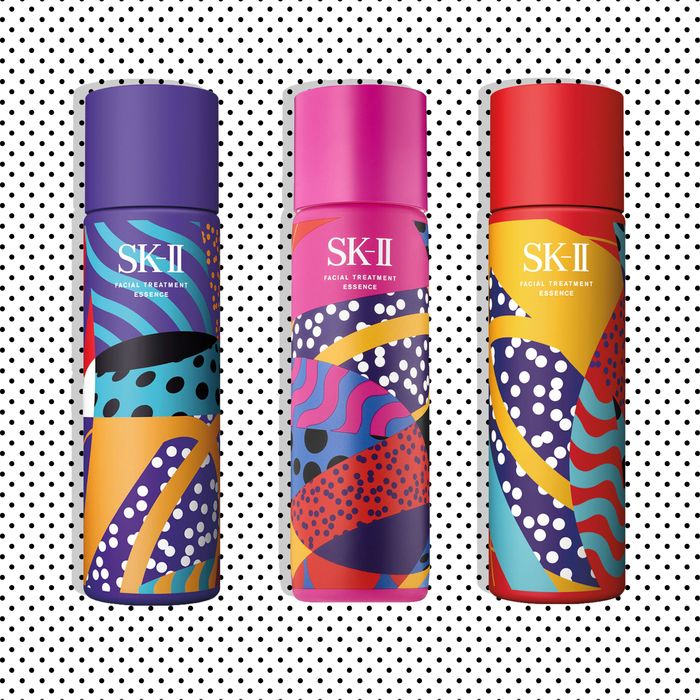 The Cut's Advent Calendar Gift Guide: Counting down to Christmas with one guaranteed-to-please gift idea every day.
Everyone is super into skin care right now, so a skin-care product is already a shoo-in for best gift. The hard part is picking one, but let us advocate for SK-II's Facial Treatment Essence, which is legendary for its ability to make skin look firm, clear, and bright.
SK-II's secret is its specially formulated Pitera complex, which uses an ingredient found in sake. (The brand claims it stumbled onto the magic of sake after noticing the freakishly youthful-looking hands of elderly workers at a brewery in Japan.) Basically, it's why Cate Blanchett's skin is so good.
The Pitera complex is so great that the essence's formula hasn't changed for over 38 years — the only thing it does change are outfits, and this year's look is a good one. Artist Karan Singh designed limited-edition pop-art packaging that's so fun to look at, wrapping may not be necessary. There are three different designs to choose from, so you can give the skin-care devotee in your life a personalized gift that feels more special than a sheet mask.
If you buy something through our links, New York may earn an affiliate commission.