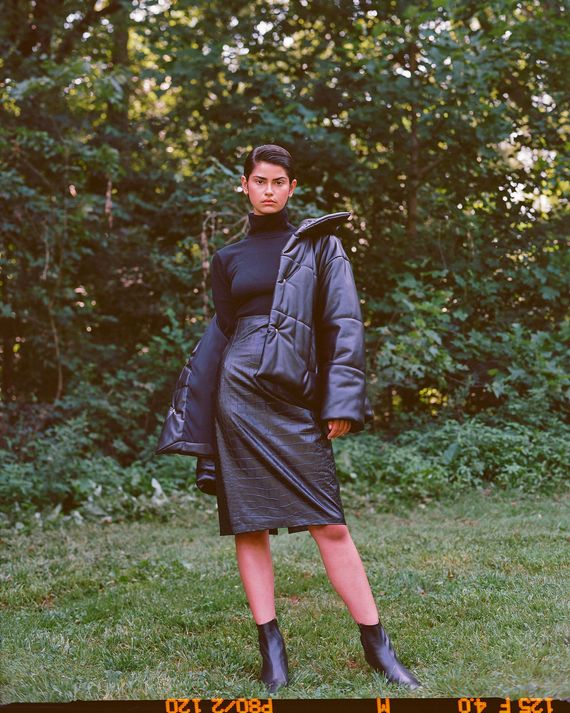 Black is cool; all-black is cooler. But sometimes an all-black outfit can feel a bit boring. One way to add interest is to go hard on texture. For instance, consider wearing an outfit that is mostly leather. Or vegan leather. Or, for maximum intrigue, one that involves a vegan-leather puffer.
Puffer coats are one of those tricky trendy pieces that offer to make you look like Gigi Hadid but in reality can make you feel like the Michelin man. But Nanushka's vegan-leather puffer is perfectly cut and feels nice and sleek over a turtleneck, a pencil skirt, and ankle boots. Together, it's a smorgasbord of black textures that look part Missy Elliott, part Matrix, part gamine Godard star. What was that about boring again?
Available in sizes XS to L.
Available in sizes IT 34 to IT 48.
Available in sizes 14 to 28.
Available in sizes 6 to 28.
Available in sizes XS to XXL.
Available in sizes XS to XXXL.
If you buy something through our links, New York may earn an affiliate commission.