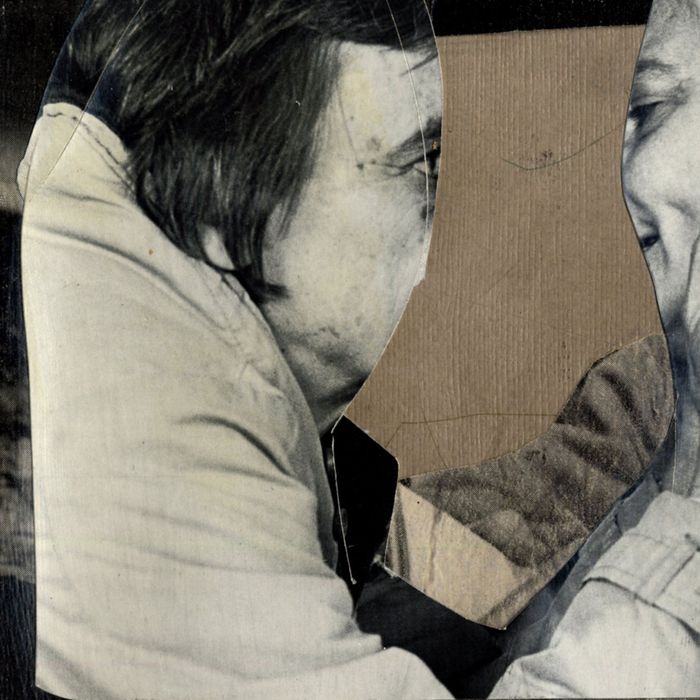 Photo-Illustration: James Gallagher
In this week's, a 40-year-old sleep consultant who knows she and her boyfriend will break up eventually: straight, in a relationship, Upper West Side.
DAY ONE
8:30 a.m. We wake up unpleasantly with the sun glaring into the room before we're ready. John's Brooklyn Heights apartment is amazing. His parents' own it but he gets to live there. The sunlight definitely comes in a little strong though.
9 a.m. We get dressed while hiding our bodies from each other. He is so uncomfortable with his body — I've never seen anything like it in a man. He's very tall and very handsome. I mean, maybe he's a little bit chubby, but by anybody's standard, he looks great. The issue is he has a very tiny penis. It's probably the smallest penis I've ever seen. Actually, it definitely is. I'm not particularly confident about my body either: I'm 40, and gravity has taken its toll. But I'd be okay with letting it all hang out if he were. He's just set this tone where we're both private and shy about nudity.
9:30 a.m. I walk John to his subway. He's a professor at a nearby college. We kiss good-bye on the lips, both of us clenched. Are we afraid of our morning breath? Does he feel totally unsexy all the time because of his dick? I'm not guilt-free here either. After all, all this runs through my head and do I talk about it with him, like, ever? No way! We've been together six months now and not a peep.
6:30 p.m. I'm back at my apartment on the UWS. I've lived here since college. Rent controlled. I like my nights off from John because I have a ton of interests and friends, and I really love my independent life. Tonight I'm going to a Korean spa with a girlfriend.
9 p.m. As we undress in the locker room, I think how great it is to be naked and free. Everyone in there has a flawed body. It's fine!
10:30 p.m. Having drinks after the spa, I tell my friend about John's little cock. She says it'll never last. Not because he has a small cock — but because he lets it interfere with his sexual confidence, and that impacts our sex life.
DAY TWO
7:15 a.m. I'm up early because I do childhood sleep consulting for families all over New York. One mom I'm meeting with today only had an 8 a.m. slot to talk on the phone. I have to caffeinate and get in the zone quickly. I'm not cheap so I try to really make it worth it for these families.
I have a degree in education and used to be a Montessori teacher. Because I knew someone who was a sleep consultant, I got certified and did it on the side for a year. Business was good, so I made it my full-time job. I don't make a lot of money, but it's about the same as I got as a teacher with much less stress and responsibility.
9 a.m. Yoga. Ahhhh … I feel centered and beautiful when I do yoga.
9:15 a.m. Text from John about dinner with some friends tonight. I like these friends but every time I'm with them I think about how the reason this woman probably seems so happy is probably because the guy must fuck her so well. Seriously, that's what I think of every time we sit across from them. Plus, this guy friend once called John out for his tiny cock. He's an old childhood friend of his and he said something about it jokingly once — the two of us went mute. We didn't move. We didn't laugh. We literally froze.
7:30 p.m. We're at a new restaurant in Prospect Heights and yup, I'm thinking the other couple happily banging.
By now you're probably wondering what I actually like about John! We met at a party thrown by dear, dear friends. That was a big plus for me, sharing such wonderful people. John is also very funny, hilarious actually. And he's brilliant, and good-hearted. I do think he's a little spoiled and entitled having come from parents who still give him money and let him sleep at their pied-à-terre. But I also can't say I mind that he comes from wealth. It's not enough to make me date someone, but it's never a bad thing either.
Our sex has always sucked and his dick has always been the issue. I guess I keep thinking one day it won't matter. One day everyone hates fucking their husband, right? Not that we're married (neither of us want to be married and neither of us wants kids), but the point is … doesn't it all get stale in the bedroom anyway?
10:30 p.m. Back at his apartment, we do some kissing. He sucks my boobs, and we have sex missionary. It's not great.
DAY THREE
11 a.m. A big company is paying me to do seminars all day for them. These kinds of days are draining for me, but the money and exposure is fabulous.
5 p.m. I'm buying myself a drink (or four) at a little bar in Soho I like. I don't have a wandering eye, and I'm not interested in flirting. I just like to enjoy the city and relax by myself sometimes.
8:30 p.m. No John tonight. I take a bath and go to bed early.
DAY FOUR
8:30 a.m. I have acupuncture today. I go weekly for digestion issues and regular stress management. Oh, that's another weird John thing: He shits in secret every morning. Like, he puts on the shower and covers it all up. My last boyfriend didn't care at all about that stuff. He was so much more natural. Maybe John is proper and my ex and I are just barbarians.
1 p.m. I have a great lunch with an old friend on the Lower East Side, at a ramen place. As always, I have to defend why I don't want to get married or have kids. It doesn't really piss me off to continuously explain myself to everyone, but it does get a little boring. It's really not that deep: I like my life the way it is. I have a boyfriend who is a good guy even though it likely won't last forever. I have a great career that helps people and pays the bills, and I love my friends and my city. I just don't have the need for anything more. Well, that's not quite true. I'd love a boyfriend with a huge cock who could fuck me until I weep. But doesn't everyone want that?
9 p.m. John and I are lying around catching up on SNL. We're laughing so hard. He once laughed so hard that he farted and I swear to God he almost died of embarrassment. Truly.
DAY FIVE
8 a.m. We didn't have sex last night. Usually, we go for it every night we're together. I'm feeling a little horny this morning so I go under the sheets to give him head. He doesn't typically let me blow him for long — I assume because he doesn't want me looking at the slightness down there. But when he pulls me up, I insist on staying down. I want to blow him until he comes. He never comes and almost always goes limp in my mouth. A tiny, limp penis is a very sad thing.
And then I think, but does it have to be? There must be guys with no dicks who still rock out. There must be guys with the smallest of small penises who are sexual beasts! Aren't there celebrities with tiny dicks who just own it and strut their stuff? None of this is John.
8 p.m. I'm reading a book at home with a Hot Toddy I made for myself. It's very satisfying. Who would change a thing?
DAY SIX
2 p.m. I've had sessions all day with families. Some of these rich Brooklyn moms pretend to be so chill but man, they are intense! On a busy day like this, though, I make at least $1,500.
6 p.m. I'm cooking us dinner tonight. I'm not a good cook but I like to try. Tonight is a Thai chicken wings type of thing. It's a little daunting, so I pour some wine.
10:30 p.m. Dinner was really good and John was super appreciative. He was very cute with all the compliments. We had sex and it was slightly better than usual in that I came really hard, but that was only because I was rubbing my clit for dear mercy. All me, not him.
DAY SEVEN
9 a.m. I'm meeting my sister and her kids in Midtown for holiday shopping. They're in from Westchester. I love spending time with them and I'm excited for the kids to see John. He's amazing with kids — it's one thing I really do love about him.
2 p.m. We're having a great time doing ice-skating and touristy things. John is a total mensch, for lack of a better word.
8 p.m. I'm home after a long day in the city. I said good-bye to my family and then John and I had one drink and went our separate ways. I guess I like the monotony of this thing with John, even though it is dull and vanilla sexed. But it's also weird — because I know at some point I'll dump him, or he'll dump me, and it will be a little bit sad but we'll both be fine. It's bizarre but also liberating to understand the truth of who we are and where we are. And right now, I'm cozy with a book and happy to have had such a lovely afternoon.
Want to submit a sex diary? Email sexdiaries@nymag.com and tell us a little about yourself.