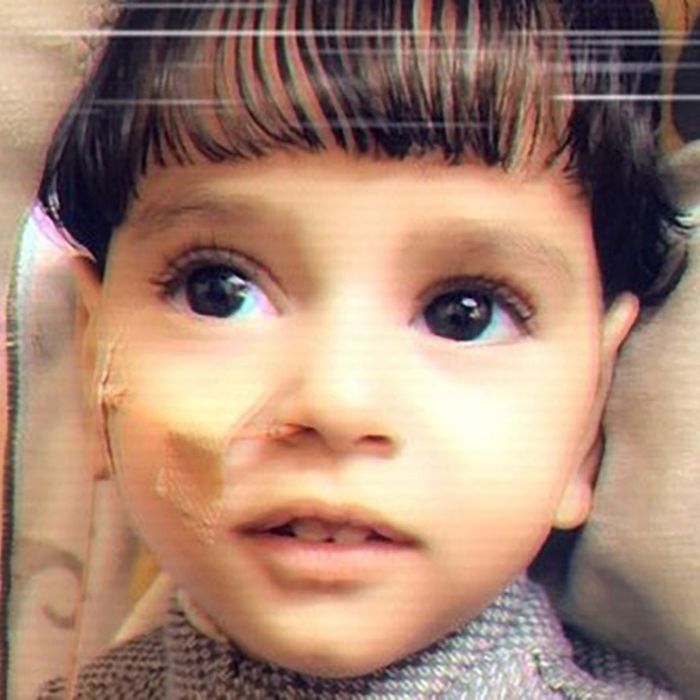 A Yemeni mother who wasn't permitted to enter the U.S. to say goodbye to her dying 2-year-old son due to the Trump administration's travel ban was finally granted a waiver after widespread outrage.
The boy, Abdullah Hassan, has a degenerative brain condition; his father brought him to the U.S. from Egypt for medical care a few months ago. According to CBS News, he's been on life support at UCSF Benioff Children's Hospital in Oakland, California, for the past month, and the Muslim travel ban was keeping his mother, Shaima Swileh, from seeing him.
"My son Abdullah needs his mother," the father, Ali Hassan, said at a news conference. "My wife's calling me every day, wanting to kiss and hold our son for one last time."
CBS reports that Ali Hassan is a U.S. citizen living in Stockton, California, and his son was born in Yemen, but later became an American citizen. Swileh, a Yemeni national living in Egypt, was unable to get a visa waiver to enter the U.S. from the State Department. But on Tuesday, Swileh was finally granted one, Kalin Kipling-Mojadeddi, a communications director at CAIR, told BuzzFeed News.
However, it remains unclear whether Swileh will make it in time: Even though she's getting on the earliest plane from Egypt, per CAIR executive Basim Elkarra, the flight will take at least 20 hours — and Hassan's time on life support is running out.
"Unfortunately, even in this win, it's still a loss," Elkarra told BuzzFeed News. "But at least she'll come and be able to mourn with dignity and see her son get buried and bring some closure to all the pain. We just hope that she can make it in time and see her son in his last hours."