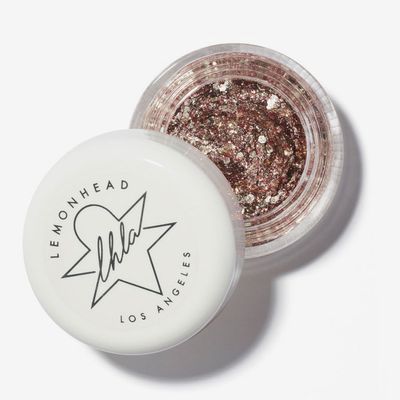 Photo: Courtesy of Lemonhead.LA
The Cut's Advent Calendar Gift Guide: Counting down to Christmas with one guaranteed-to-please gift idea every day.
Ooh, shiny. Ooh, sparkly. Ooh, twinkly. Say it out loud when you see Lemonhead's glitter pastes. Unlike the glitter you used to order from the Delia's catalogue, this glitter gel is designed for adults. It's non-sticky yet has a firm hold. It's smooth and won't form crusty peaks on your face. It's odorless, and packed with so much glitter that it could short-circuit your Kira Kira. Dip your fingers into the tub and smear it wildly all over your face, eyelids, or anyplace you want (Margot Robbie does it).
Best of all, despite glitter's reputation as the herpes of makeup, you won't be stuck with it for the rest of your life. A night of glitter hard partying is easily wiped away with water, an easy oil face wash, or a bit of tape (trust us, it's how Beyoncé does it). All of the glitters are great, but the shade Melrose is a shiny jam-packed mixture of tiny silver and gold paillettes and pinpricks of pink to create a Monet of sumptuous, slick rose-gold glitter.
If you buy something through our links, New York may earn an affiliate commission.