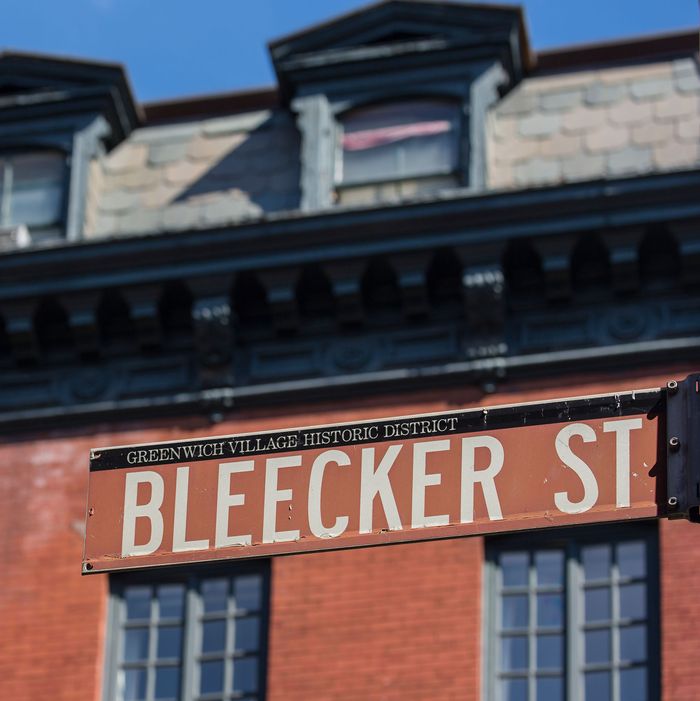 Photo: Garden Photo World/David C Phill/Getty Images/Alloy
The bougie retail hub of Bleecker Street, recently pronounced dead, is now alive again. A New York Times story discussing the revitalization of Bleecker street describes how the erstwhile designer-boutique mecca, once home to at least a hundred Marc Jacobs stores, has now been transformed into the twee, IRL version of your Instagram discover page, featuring a "well-curated mix of small brands with big ideas, and beloved online customer bases, eager to experience them in real life."
According to the piece, these include "Lingua Franca, an Instagram-born line of cashmere sweaters, hand-stitched with punchy and political sayings like 'booyah' and 'i miss barack'" and "Bonberi Bodega, a wellness blog turned health food market." Others bear names like House Home, Margaux, the Daily Edit, St. Frank, Naadam, Slightly Alabama, Buck Mason and Huckberry (per their website, "an online shop and journal that inspires more active, adventurous, and stylish lives through members-only sales, original story-telling and unique experiences").
Drawing our inspiration from that eclectic crop, here are some other ideas to fill out Bleecker Street's remaining storefronts:
The Jennery
An object-free, digital-only concept store featuring artisanal products from around the world, all designed by women named Jen.
PantyArchive
A member's only lingerie store and women's co-working space selling hand-embroidered lingerie inspired by the undergarments of famous women in history. Right now, get 15 percent off PantyArchive's best-selling Eleanor Roosevelt G-String.
Elon's Musks
A Tesla-themed cologne store.
Vaguely Wisconsin
A produce incubator selling products that vaguely seem like they could have come from Wisconsin. Have you tried their popular cheese curd ragout?
Chimchimcheree
A luxury broom store slash experiential art installation harkening back to the glory days of old-timey chimney sweeps. Different artists will be commissioned to design a one-of-a-kind broom on a rotating monthly basis.
JizzModo
A sex-toy store founded by former Gawker employees, featuring live readings from the Gawker archives.
CineBon
An arthouse theater that only shows the Great British Bake Off.
The Coinery
An 84-year-old man's defunct eBay page-turned-brick and mortar pop-up selling rare coins from different eras in history. Trade your coins for new coins at The Coinery's CoinFest happy hour, every Tuesday from 2:20–3:05 p.m., featuring free on-tap from Kombucha from the neighboring Bouch'ery.
Willow and Clover
A seasonal subscription box featuring natural detritus and organic matter sourced from the woods of Hudson Valley. Sign up now and get 20 percent off their fall foliage package.
TRSTFND
A start-up that makes start-ups for trust-fund kids.
Chet Atkins Diet
A country music store and organic butcher.
Walden's Pond
A bespoke outdoor and camping store with artisanal wares and hand-hewed instruments. Products are not for outside use. Do not get them wet.
Crystal's Crystals
Moon rocks, rare gems, personalized astrological chart readings and methamphetamine, sometimes, depending who's working that day.
Ashes to Ashes
A David Bowie–themed funeral parlor.
Greg's Place
This guy Greg's house. He usually leaves the front door unlocked so you can pretty much go in and take whatever you want.