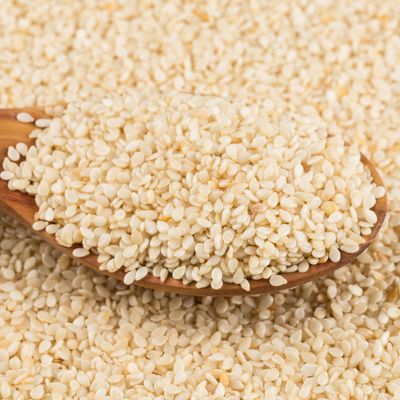 Photo: R.Tsubin/Getty Images
The milk frontier knows no bounds. No sooner had I learned of oat milk than I realized that all of the oldest men at my local coffee shop were ordering it, tiredly. It was sort of like how everyone seemed to have woken up one day knowing the differences between lattes, cortados, and macchiatos — how?
Oat milk made me wonder what the next milk might be. The answer, it appears, is "sesame milk" — or sesamemilk, as at least one cutely named brand is calling itself, legally.
A cup of sesame "milk" apparently tastes nutty and contains 90 calories, 8 grams of protein, 5 grams of fat, and 2 grams of carbohydrates — as well as 50 percent of the recommended daily intake of vitamin D. The "world's first organic sesamemilk" was said to be coming to Amazon in January of 2019, but five-liter packs appear to already be available (they're selling for $29.99 and are promised to arrive "before Christmas," if that's your kind of stocking stuffer), although you could also make your own sesame milk with an "average household blender," if you're so inclined.
In the words of my colleague Madeleine Aggeler: "There are too many milks now."
And yet, what will come next?