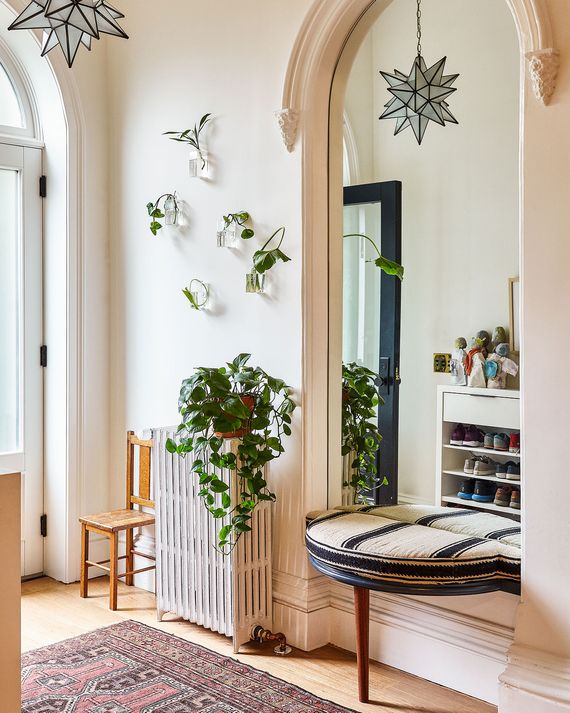 The foyer.
Photo: Heidi's Bridge
Shanti Crawford's clients found a graceful, forlorn beauty that had been through many design iterations. She had her work cut out for her: bringing the townhouse back to its former glory without having it look like it had been self-consciously messed with. Crawford, who grew up in Calcutta (now Kolkata), founded her interior-design business, Indigo & Ochre Design, in 2011, after her move to New York from Sarajevo in 2005. Crawford had been working on human-rights initiatives there, and she used her experience to start programs for women survivors of domestic abuse and trafficking, training them in textile designs that were sold to a boutique in Brooklyn. Which is where, not long after her move to New York, she met her client, someone who had "a painterly eye, a shared love of color and texture, and deep appreciation of the humans behind artisan work," according to Crawford. Their shared aesthetic and commitment to what Crawford calls "the politics of sustainability and social responsibility" drove the design of this family home.
The renovation included taking down the wall between foyer and front door, bringing in more natural light. The addition of a full-length mirror and seating, pictured above, adds a note of elegance, along with the random sprigs of greenery seemingly sprouting from the wall.