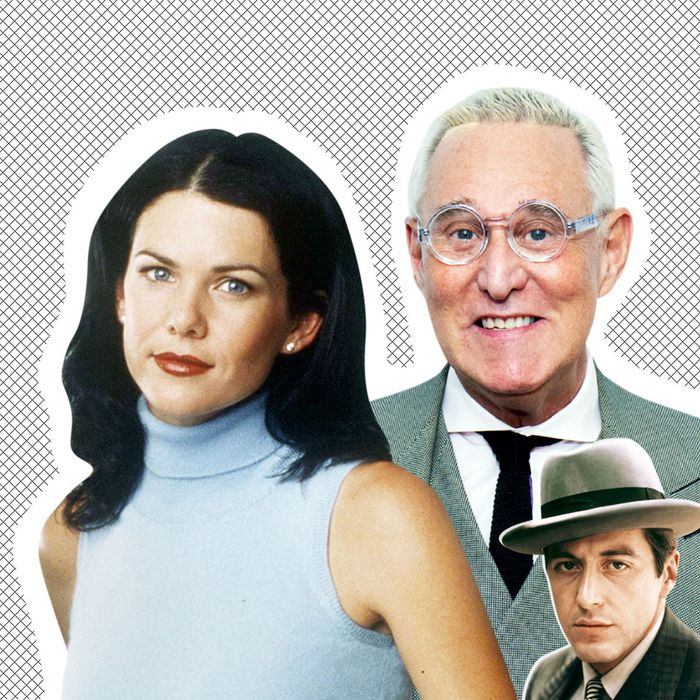 Monday, Tuesday, Thursday, Wednesday!
Photo: Getty Images, Shutterstock
Longtime Trump adviser Roger Stone was arrested Friday on seven charges, including witness tampering and obstruction. Lorelai Gilmore was never arrested, however both her mother and daughter were, for driving while using a cell phone and stealing a boat, respectively, and so was Luke, for kicking a car. So what do they have in common? A love of style, yes, but also a love of referencing the classic American film trilogy: The Godfather.
We now know that Godfather LARPer Roger Stone's indictment included a Godfather reference fit for Gilmore Girls. But can you pick it out of a Godfather reference lineup? And can you tell which Godfather fan — Roger Stone or Lorelai Gilmore — said these other things? Let's see.
Who Said It: Lorelai Gilmore or Roger Stone?
Think you know who said it? Well, make me an offer I can't refuse — and guess!