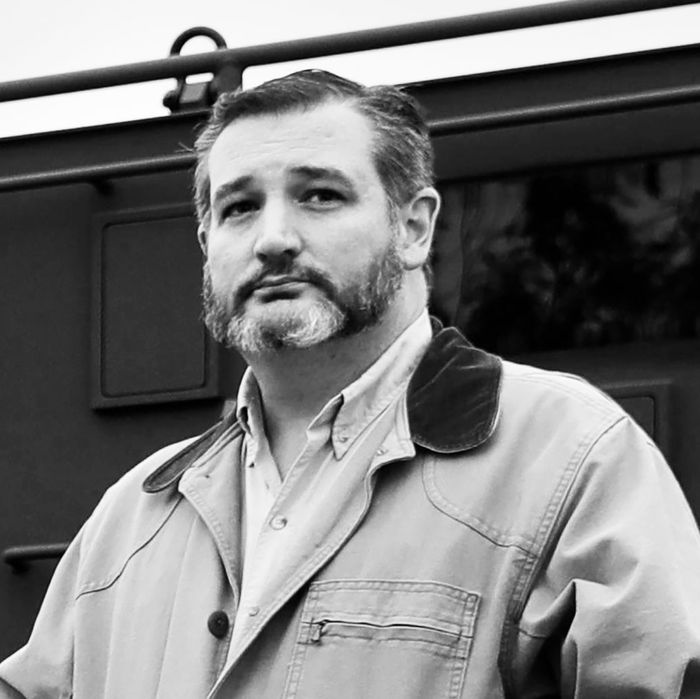 Ted Cruz and his beard.
Photo: Evan Vucci/AP/REX/Shutterstock
On Thursday, Donald Trump traveled to the U.S.–Mexico border in Texas to continue to demand funds for a wall (as the federal government remained shut down). But during his appearance, it was hard for anyone to focus on what the president had to say — because all eyes were glued to one thing and one thing only: Ted Cruz's beard, which is fuller than ever.
We first noticed the new facial hair back in November, when it cast a glaring shadow upon the face of the Texas senator newly dubbed "beautiful" by the president of the United States. By December, the beard had only intensified in size, causing the nation to worry that it will remain on his face for the foreseeable future. And as of its new appearance, we have to face facts: Ted Cruz's beard is here to stay (at least, for now).
Understandably, a lot of people on social media have opinions on Cruz's ever-increasing beard. Warning, at least one of the following will implant a mental image into your brain that may indelibly altar your mental state:
Still, the reasons behind Cruz's decision to grow a beard remain unclear — #NoShaveNovember has been over for a while. The senator recently tweeted out praise he allegedly received from a rabbi for his facial hair, so maybe he's just showing off that he is able to grow hair on his face? As ever, he appears to be very pleased with himself over the development: