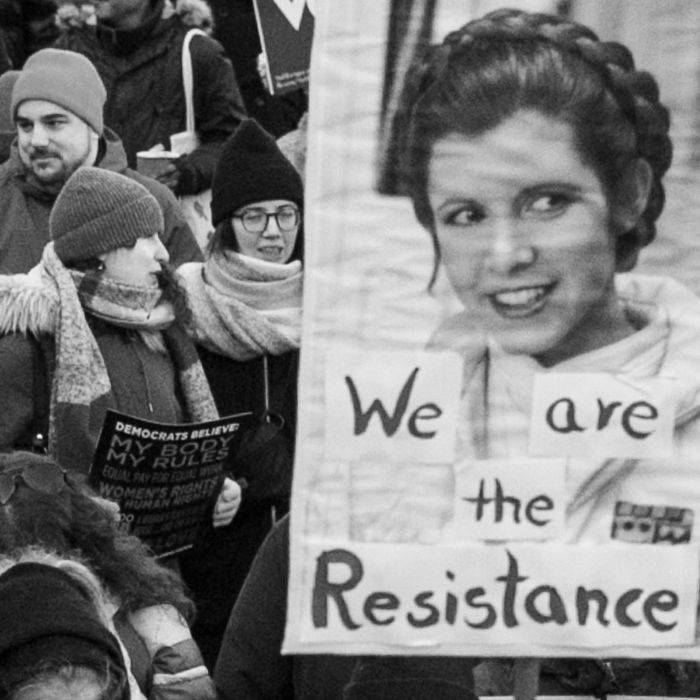 A scene from one of the Women's March events worldwide.
Photo: Carsten Koall/Getty Images
The 2019 Women's March kicked off Saturday, as people across the world took to the streets in protest.
Now in its third year, the demonstration — first organized around President Donald Trump's inauguration — has been marked by controversy because of claims of anti-Semitism against the organizers behind the event. But despite the allegations, loss of Democratic partners, and calls for the March itself to be canceled, many people still showed up at rallies that day holding signs supporting feminism, progressive values, and reproductive rights, and protesting Trump's harmful policies. Some attended official Women's March events; others marched at independent rallies organized worldwide.
Here, a roundup of some of the best, funniest, and smartest protest signs from the 2019 Women's March and other rallies around the world.
This post has been updated with additional signs.