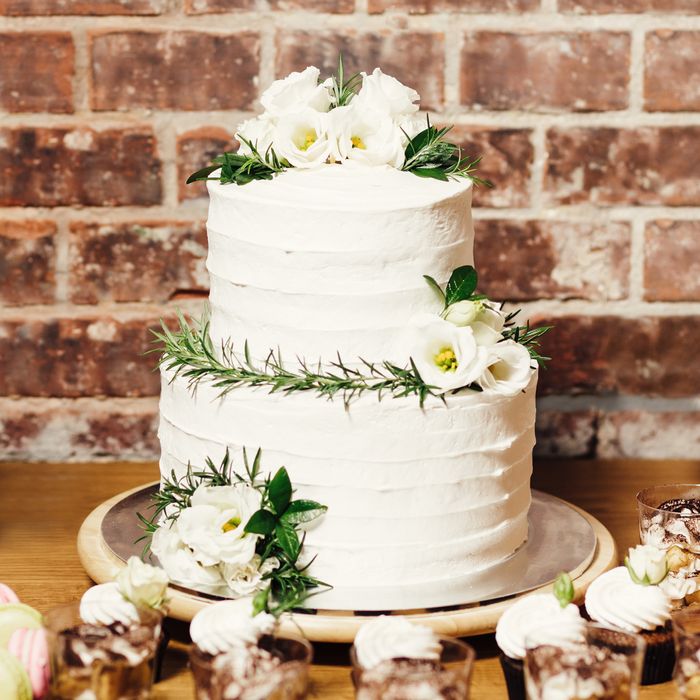 Photo: Getty Images / VAKSMANV
From playful stationery to elegant calligraphy to custom illustrations, snail-mail wedding invitations are a way for the couple to convey whatever they want about their special day to those who'll be there. In case that seems like a high-pressure task, know that it's one that can be simplified by taking advantage of a one-stop-shop invitation hub such as Zola, where you can find invitations that are beautiful, easy to personalize, and affordable.
Jennifer Spector, director of brand at Zola, points out that the company offers a wide variety of photo-worthy invitations at a great value: "We offer hundreds of stunning designs with matching wedding websites, so there's one for every style," Spector says. "There's a Manhattan skyline theme for the city couple, but also a pretty watercolor pine tree design perfect for an upstate wedding." Plus, the company offers free guest addressing to make things even less stressful — and inexpensive.
To help you set the tone for your wedding with the invitations, we spoke to Allison Davis, founder and principal producer of event-planning company Davis Row. Davis notes that colors, textures, and wording can convey a vibe and sense of formality, and can help set design codes for programs, menus, and your wedding site. Read on for a few of the most popular invitation styles right now, and how to ensure your message gets across as intended.
To browse invitations and sign up for a free matching wedding website (and check out all of Zola's wedding services), click below.
For the Formal and Traditional Wedding
Aside from a couple's initial task of setting a budget — which is crucial, unless you don't have one — Davis says the easiest place to start is to choose between a modern or traditional wedding, or a mix of both. If you're going super-classic, "you'll want to consider calligraphy," she advises, adding that a traditionalist might prefer a design that spells out every detail instead of using numerals (ie: "five o'clock in the evening" over "5 p.m.")
"Invitations to formal weddings almost make you feel more formal while standing in your kitchen opening them," Davis notes. They're typically printed on a heavier paper stock in white or cream, and color additions should be subtle, she says: "Try changing up the invitation liner or RSVP card."
For the Modern Wedding
More contemporary couples can take inspiration from daily life, explains Davis. "Think about the graphic design that you see everyday, like in advertising or on social media, and what it is about those designs that you like or dislike," she says. "From there, decide what relates best to your and your partner's wedding style, and run with it." For a safe bet, try non-serif fonts and cool colors, which are her "personal favorite elements" for modern invites.
For the Rustic Wedding
"The trend of including illustrated greenery on wedding invitations isn't going anywhere, and often works really well," says Davis. She suggests looking for stationery that imitates the texture of wood, but you can also choose one with a more literal design. For subtle nods to a pastoral affair, a natural texture to the invitation liner can convey the sense without going full-on pattern.
For the Beach Wedding
Be it a far-flung destination affair or your local coastline, a beachside wedding might call for a bigger punch. Davis says that if you want to convey a bright and beachy aesthetic, color is the way to go. "It's an easy way to get your guests excited about what's to come," she adds. Don't feel beholden to one shade either, as mixing and clashing is welcome here.
For the Trendsetting Wedding
"Going super-custom on one element of the invitation suite is a really fun trend," says Davis of some of the most of-the-moment invitation options. "Custom maps of your venue or home state, illustrations of you and your partner (and your pets), or something else fun that helps tell your story will give your guests a nice surprise."
For those who appreciate unexpected twists, Davis says it's becoming trendy to include elements like gold foil on your paper, or ship your invitation in a box. "But if those details don't move either one of you," she notes, "it's okay to keep yours low-frills and apply those extra dollars to another category that you care a little more about."
This is paid content produced for an advertiser by New York Stories. The editorial staff of The Cut did not play a role in its creation.