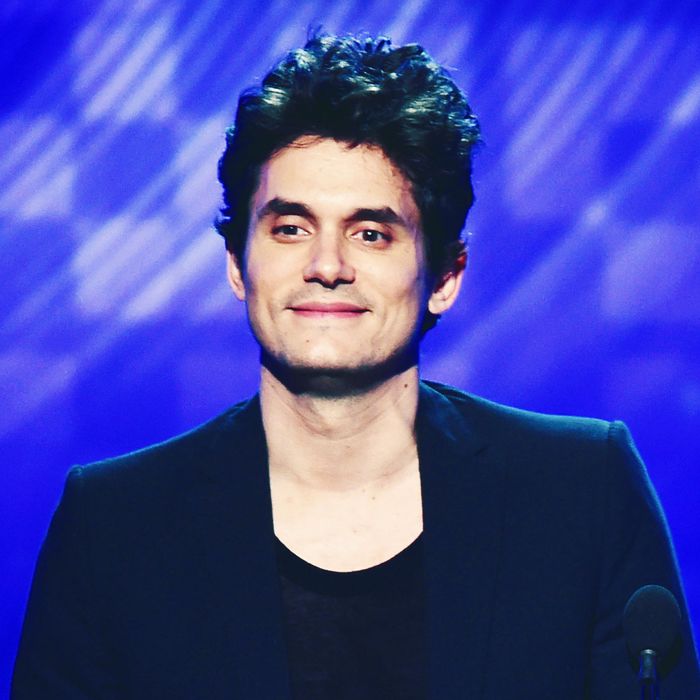 John Mayer.
Photo: Kevin Winter/Getty Images
After realizing that his hair wasn't to his liking at the Grammy Awards, singer and beauty influencer John Mayer, 41, didn't turn to his go-to hair products or simply decide to get over it. Instead, before the after-parties, he made the choice to just get a new haircut.
On Sunday night, the self-described "recovering ego addict" set aside a full 35 minutes between the events to broadcast his Instagram live show, Current Mood, on which he opened up about his last-minute beauty move. It was, in his honest-to-God words, "the baller-est thing [he's] ever done."
"You might be aware that I got my hair cut in between, since I last saw you, in between the Grammys and now," he said, sporting a haircut that was slightly different from the one he had at the awards show and making a rather bold assumption about how in tune the general population is with the vicissitudes of his hair length, "because I looked back at a picture from the Grammys and said, 'That won't do. I need another haircut.'" He then challenged his viewers to "top that."
Some aspects of the story are relatable — Mayer thought he looked good before heading to an event, but then after seeing a photo of himself, he was shocked to discover that his eyes had deceived him. But to get a quick haircut between the show and the after-party is definitely a move.
Behold, the post-Grammys, pre-party haircut. It's … fine!
But more importantly: Does this mean Mayer is debating a return to the world of beauty vlogging?