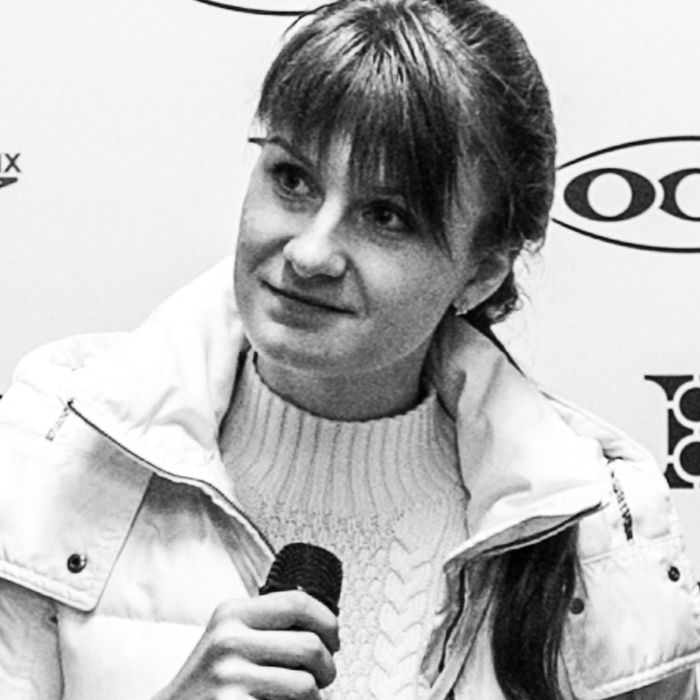 Maria Butina.
Photo: STR/AFP/Getty Images
Maria Butina, the gun-loving alleged Russian spy, has spoken out publicly for the first time, denying that she is a spy. In a series of recorded conversations with journalist Jim Bamford for a piece in The New Republic, Butina said that she isn't a spy at all, but if she were, she'd be way better at it than reports have implied.
In a recording obtained by ABC News, Butina is heard telling Bamford, "Truth is my best defender here. If I would be the Russian spy, you would never see me in public. I mean, I would be the most unseen person on Earth."
It is true that she behaved rather inconspicuously for a Russian agent: She allegedly would brag about being a spy while she was drunk, and apparently had a phone case emblazoned with a shirtless photo of Vladimir Putin.
Butina was arrested last July, after she was accused of conspiracy and of offering sex in exchange for power — though the latter accusation was dropped when prosecutors admitted they were "mistaken" and had simply misinterpreted a joke she made to a friend over text. Her attorney called it a "sexist smear."
Since the arrest, Butina has been held in jail in Alexandria, Virginia. She has been speaking to Bamford over the phone, and has told him that the ordeal has been devastating for her and her family back in Russia.
"Me being called a whore … it's very hard," she said. "It's just so much pain for the family. I care about my reputation."
In December, Butina reached a deal with prosecutors and pleaded guilty to a charge of conspiring with senior Russian official Alexander Torshin in order to infiltrate the conservative movement in the U.S. With a sentencing hearing set for sometime this month, her attorney told ABC News that he is requesting a time-served sentence, and is optimistic that with her ongoing cooperation, Butina could be coming home shortly after the sentencing.
Speaking to Bamford, Butina said, "I didn't know it became a crime to have good relations with Russia — now it's a crime. They hate me in Russia, because they think I'm an American spy. And here they think I'm a Russian spy."
"If I'm a spy, I'm the worst spy you could imagine," she added.