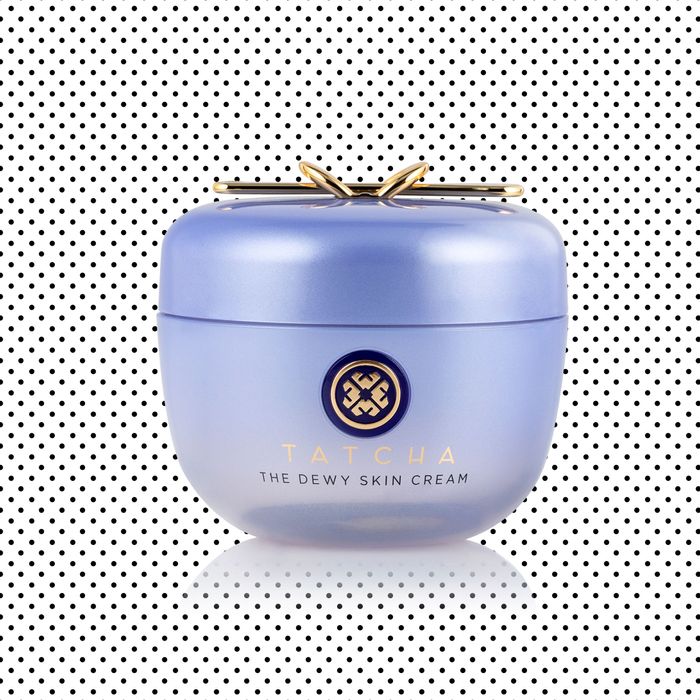 Photo: Courtesy of Tatcha
For some reason still to be determined, everyone wants dewy skin, with pores that look a little bit wet all the time. No one is immune to the allure of skin that, as Cut writer Madeleine Aggeler so elegantly put it, "makes me look like I swam through a pool of lube." If perma-moist (sorry) skin is your goal, Tatcha would like to help you achieve it with their brand-new Dewy Cream. Used for the first time by makeup artist Mario Dedivanovic on Kim Kardashian West during his Master Class in Los Angeles on Saturday, the Dewy Cream can be yours very soon.
This product is actually a cream version of a workhorse glossy skin product: Tatcha's best-selling Luminous Dewy Skin Mist. Like the mist, it's formulated with Japanese purple rice bran, an antioxidant that should help protect skin from pollution and other environmental damage. There is also a "special blend of Okinawa algae" which purports to help capture and retain water to keep skin looking quenched via hyaluronic acid. Also included is Tatcha's secret signature superfood blend, called "Hadasei 3," which has green tea, rice, and algae to allegedly help nourish skin and keep it soft and shiny.
The Dewy Cream joins the lineup of other A-list Tatcha moisturizers. It's meant for those who have dry skin, but if you have normal skin and just want a really rich moisturizer, that is okay, too. There is no Tatcha cream police. It'll be available beginning March 1.