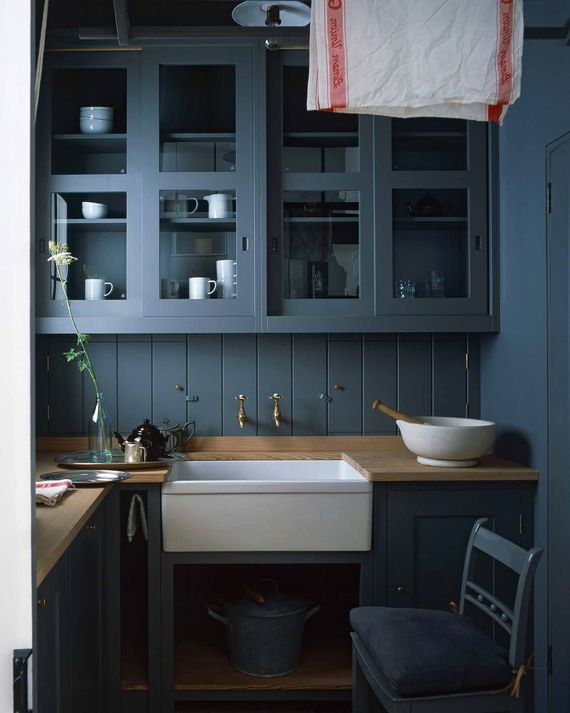 Photo: Courtesy of Plain English
Anyone who's been compiling tear sheets from their treasured issues of World of Interiors must have breathed a sigh of relief when Plain English opened its first U.S. showroom here in New York City last April. The bespoke-design company has been producing its take on the traditional Georgian kitchen since 1992, when Katie Fontana and Tony Niblock started the company in an old tannery in the Suffolk countryside. As the business grew — a second business, British Standard Cupboards, launched in 2012 — operations were moved to a nearby Georgian farmhouse, and the rest, as they say, is history.
It was the image of this Plain English–designed kitchen, seen above, that inspired owners Lorri Sendel and her husband, Mats Hakansson, who'd purchased an 1895 Queen Anne–style townhouse in Brooklyn, to contact the company to create a pared-down facsimile of the most beloved room in an English country house.