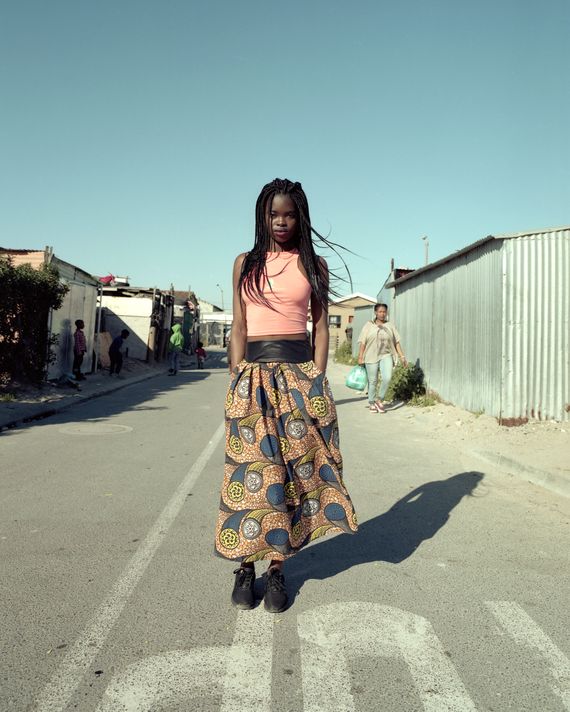 Khanyi lives in Phillipi, Cape Town.
Photo: Alice Mann
In her new photo series "Khanyi's Dance," the photographer Alice Mann documents the life and coming of age of a teenage girl in Cape Town, South Africa. She focuses on Khanyi's "matric ball," or prom night, which is a rite of passage for many South African teenagers.
"For these students, attending the matric ball represents a huge achievement," Mann explained. "While the night allows them a chance to feel glamorous, and socialize with their friends and teachers, it also signifies their success in reaching their final year of school, and of having overcome odds stacked against them to do so."
Mann was born and raised in South Africa and won the 2018 Taylor Wessing photographic portrait prize. She lives in South Africa and London. "Khanyi has so much natural confidence and grace," she said. Keep scrolling to see her full portfolio, from getting ready for school to taking photos at the prom with her friends.