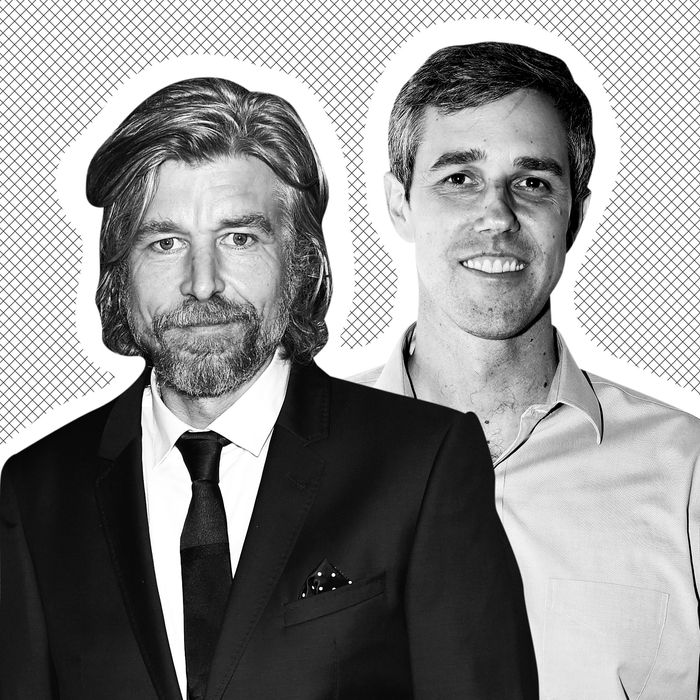 Beto O'Rourke is an American dad who lives in Texas. Karl Ove Knausgaard is a Norwegian dad who lives in London and Sweden. The two are primarily known for different reasons: The former for his much-watched (and ultimately unsuccessful) Senate run and former membership in a band, the latter for his very long books. Despite their differences, the two share a taste for writing zoomed-in portraits of the moment-to-moment realities of being alive — regardless of how boring they might be.
Back in November, Katy Waldman of The New Yorker wrote keenly of O'Rourke's burgeoning similarity to Knausgaard: "That languid parsing of routine activity, in which no detail proves too insignificant, conjures another lanky father with salt-and-pepper hair." Upon the release of Knausgaard's latest novel, Dwight Garner noted the prolific writer's "commitment to the quotidian details" and "gift for isolating his details." Just this week, the New York Times described Beto's writing as "stream-of-consciousness" and used the word "diary" twice. Indeed, both Knausgaard and O'Rourke seem to get away with literary and political self-indulgences that women usually do not.
One man has published six novels. The other has a Medium account and robust email newsletter. Both have strong, slightly unkempt eyebrows. Here at the Cut, we have one question: When you read these excerpts, can you tell them apart? Take our Karl vs. Beto quiz and see for yourself.
Who Wrote It: Beto O'Rourke or Karl Ove Knausgaard?
Can you tell the difference between the musings of these men?