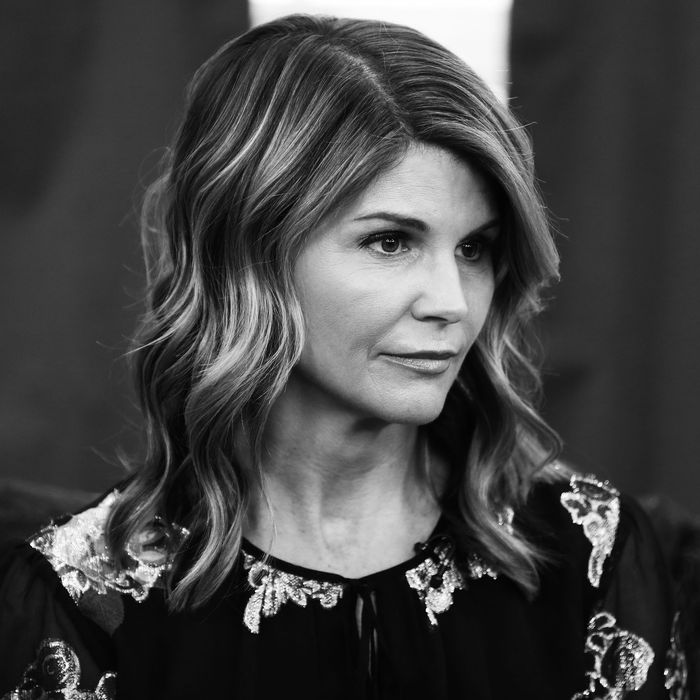 Lori Loughlin.
Photo: Paul Archuleta/Getty Images
Lori Loughlin has reportedly been freed from custody following her arrest in connection with a scheme in which wealthy parents reportedly paid bribes to get their children into elite colleges. On Wednesday morning, Loughlin was taken into custody in Los Angeles, and later that day, according to Deadline, went free after surrendering her passport, agreeing to travel restrictions, and paying a $1 million bail bond.
Arrest warrants for Loughlin and Felicity Huffman were delivered on Tuesday following their alleged involvement in a college-entrance-exam cheating scandal. According to CNN, the women were two of around 50 people who were the subject of federal indictment following an extensive FBI investigation named "Operation Varsity Blues."
Loughlin's husband, Mossimo Giannulli, was also implicated, and was arrested early on Tuesday morning. Huffman was also arrested on Tuesday, and TMZ reported that she was arrested by seven armed FBI agents. Her husband, William H. Macy, has not been charged in connection to the case. Loughlin, Giannulli, and Huffman are all facing charges of felony conspiracy to commit mail fraud and honest services mail fraud. Loughlin was not arrested right away because she was out of the country, according to E! News. She was reportedly ordered to return to the United States to turn herself in on Wednesday morning.
Huffman is accused of spending $15,000 on an organization that allegedly helped her daughter cheat on her SATs. Loughlin and Giannulli are accused of paying $500,000 to get their daughters into University of Southern California as recruits for the crew team — even though neither daughter rowed crew.
All three were recorded by the FBI on phone calls discussing their plans to alter or lie about their children's applications. Much of the investigation revolved around a man named William Rick Singer, who ran a for-profit college-counseling program and who, according to federal prosecutors, told employees, "who we are … what we do is we help the wealthiest families in the U.S. get their kids into school."
Representatives for both actresses declined to comment.
This post has been updated throughout.