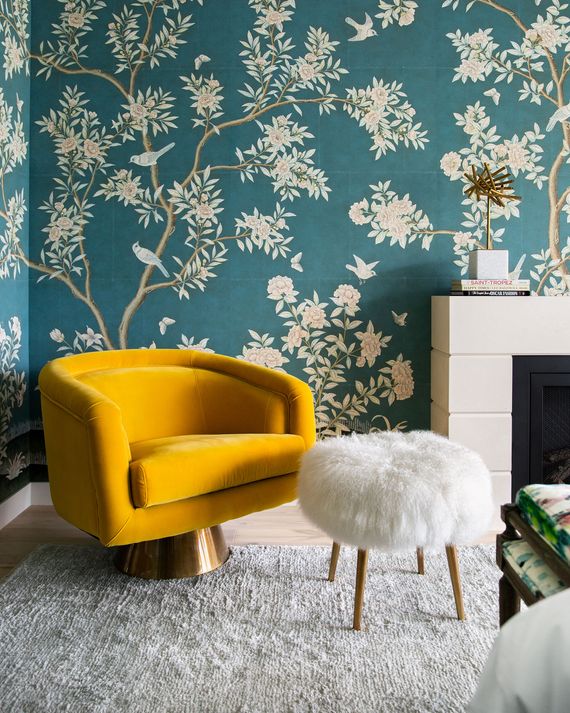 The master bedroom.
Photo: Brittany Ambridge
Cookie-cutter condos abound, with their sparkling white rooms and open space; the trick is knowing how to decorate and warm them up without denying the context of their overall design. Caroline Grant and Dolores Suarez (a.k.a, Guini, to her friends), who founded Dekar Design in 2003, have honed their talents addressing such balancing acts — creating intimacy and charm in restaurants like Bobo, Rosemary's, Claudette, and their latest, Rosemary's Pizza, and for a range of clients' projects. "We try to balance the old with the new," says Suarez, "because we always look to the architectural bones of the space, so even if a client wants to make it look very prewar, you have to take direction from the architecture." Here is what they did to create a cheerful, cozy nest to make a mother and her baby daughter feel right at home.
Dekar's client always dreamed of having Gracie wallpaper, and it's lavished in her master bedroom, seen above. The woven rug is from Brunschwig & Fils and the chair is from Jonathan Adler. The fireplace is from Hearth Cabinet and the surround is custom-designed by Dekar.