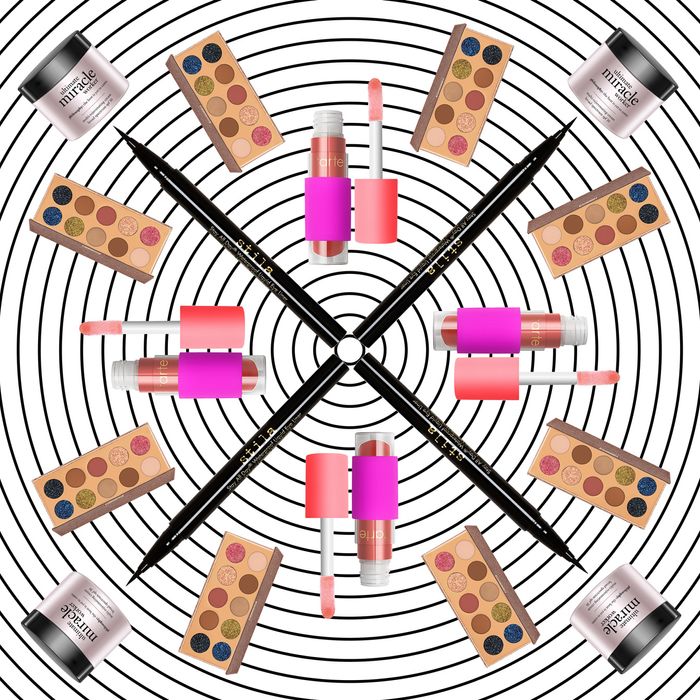 Photo: Courtesy of Ulta Beauty
Some events are so good you've got to have a game plan for them. Seriously! With Ulta Beauty's 21 Days of Beauty currently happening — it runs through April 6 — it's time to strategize. Every day features new Daily Beauty Steals that last just 24 hours (think: 50-percent off must-have brands like Anastasia Beverly Hills and Tarte). Plus, there'll be hundreds of new products available throughout the event, and a special buy-two-get-one mini deal for the entire three weeks. What more do you need?
The first and most important step of any game plan is to figure out your priorities. Are you looking to try something new? Take your beauty routine out of a winter slump? Get the most bang for your buck? Whatever your reason, we've got you covered. Read on for some of our best tactics.
If You (Finally) Want To Test Some Cult Favorites…
Then 21 Days of Beauty is made for you, especially the event's daily Beauty Steals. If you've spent the past couple months tentatively adding, then removing, a buzzy product into and out of your online shopping cart, it's time to commit. Spoiler alert for some top Daily Beauty Steals: Stila's fan-favorite Stay All Day Waterproof Liquid Eyeliner will be featured (March 30), along with Benefit Cosmetics' beloved brow gel (April 6), and a variation on Smashbox's famous primer (March 27). Watch out for new half-off steals each day, because there are some holy grail products in the mix. Add to cart.
If You Want to Brighten Up in Time for Spring…
Glowing skin is only a few clicks away, and it's time to seize the glow that's rightfully yours, thanks to more Daily Beauty Steals, special minis, and new products. One of April 3's Daily Beauty Steals is Philosophy Ultimate Miracle Worker SPF 30. Plus, all throughout the sale there'll be special skincare deals from top brands like Estée Lauder (shoutout Advance Night Repair, part of the buy-two-get-one mini program). On the makeup front, Smashbox is dropping brand-new "shimmer drops" that double as a highlighter or lipstick topper.
If You're of the "More Is More" Mindset…
You're over basics: We get it. You want to play with your makeup and love being a little extra. Then 21 Days of Beauty's buy-two-get-one minis could be your golden ticket. First, snatch up colorful travel-sized products (MAC lipsticks are a highlight) in a little bundle for yourself. Next, watch out for full-sized products that give you lots of versatility — like March 18's Daily Beauty Steal, the Dose of Colors Desi x Katy Eyeshadow Palette Friendcation, plus a brand-new neutral shade of Sugar Rush by Tarte Lip Sip Vegan Lip Oil, which goes with any shadow look you can possibly create. Happy shopping!
All images courtesy of Ulta Beauty.
This is paid content produced for an advertiser by New York Stories. The editorial staff of The Cut did not play a role in its creation.