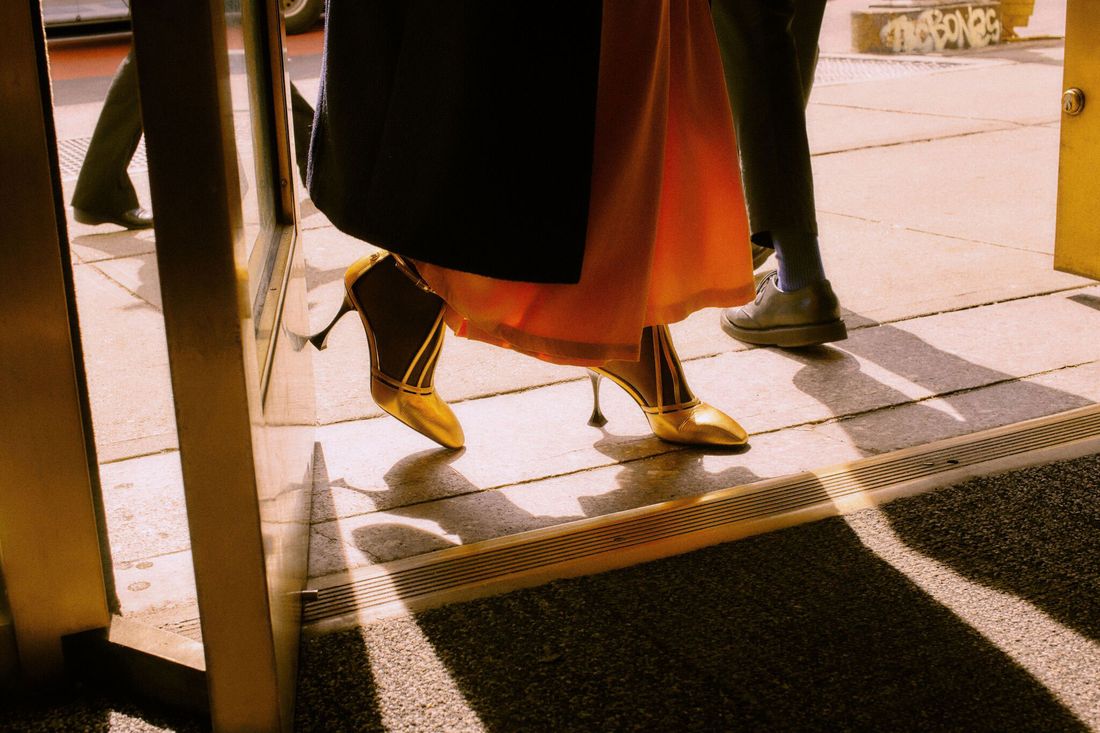 Before Chanel designer Karl Lagerfeld passed away earlier this year, he made one last trip to New York City, bringing the brand's Métiers d'Art runway show to the Temple of Dendur at the Metropolitan Museum of Art.
The collection is not quite haute couture — the French are very particular about that term, so much that it's protected by law — but it's still meant to highlight the meticulous, minute details of Chanel's hand-craftsmanship. And what better backdrop than one of the oldest examples of human creation? Never one to shy away from a theme, or a poignant setting, Lagerfeld was also perhaps hinting at the endurance of his own legacy.
Of course, he really leaned into the whole Egyptian thing, showing garments inspired by those seen in hieroglyphs, and accessories fit for a Pharaoh, like these sturdy-but-elegant gilded heels. There was so much gold featured in the collection: tweed flecked with gold, microscopic gold beads, and gold sequins woven throughout.
It was a show of Chanel's power, and of human nature. Perhaps the only thing more enduring than a 2,000-year-old Egyptian temple — and Karl Lagerfeld's effect on fashion — is our innate love of shiny things.
Chanel shoes, $1,325 at select Chanel Boutiques nationwide. Call 800-550-0005 for more information.