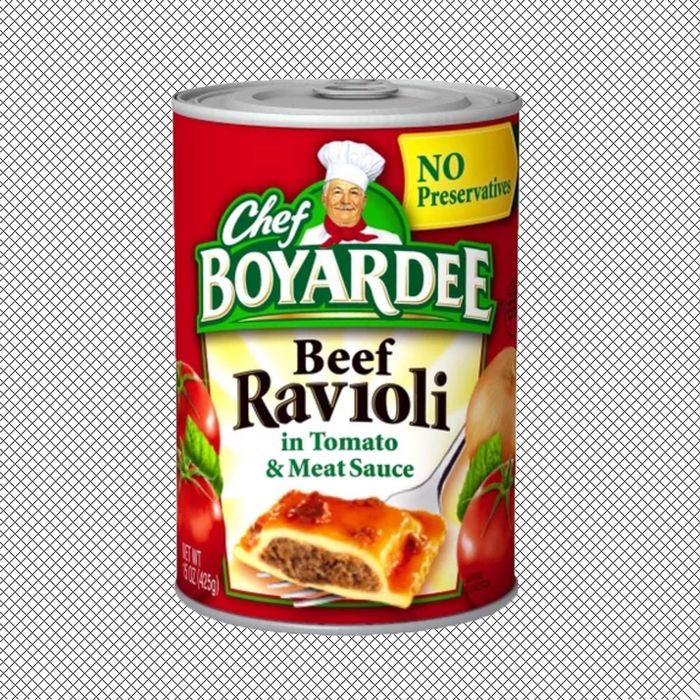 The culprit.
Photo: Conagra
For better or worse, "if you see something, say something" has become a widespread philosophy in post-9/11 America. The most recent something that was seen?
A can of Chef Boyardee ravioli cruising around Chicago.
CBS Chicago reports that police shut down both a local street and the subway line that runs under that street around noon on Tuesday after spotting a "suspicious device." Upon examining it closer, they realized the object was "a can of Chef Boyardee ravioli fastened to wheels, that looked similar to skateboard or roller skate wheels." The person responsible for the project is reportedly a DePaul student who was detained for questioning.
Here it is, having a grand old time:
Run free, little can-car, run free!