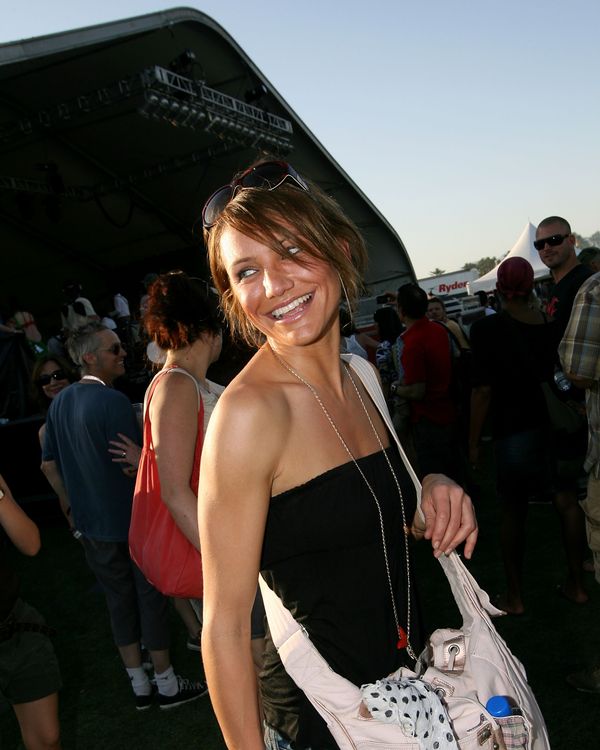 Cameron Diaz.
Photo: Michael Buckner/Getty Images
It is, yet again, that time of year, when swarms of people who have not yet realized they're maybe too old for music festivals pack their airiest minidresses and accessories that are potentially culturally inappropriate, and head to the California desert, where they'll get the incredible opportunity to listen to some of today's top artists while dancing up against a million other sweaty hot people. That's right, baby: It's Coachella.
Because we don't yet have any incredible weekend drama to pore over, ahead of the rowdy weekend, we're instead looking back on Coachellas past, when Cameron Diaz wore tube tops and Beyoncé danced in the crowd with a Red Bull and Paris Hilton looked extremely Paris Hilton. To think we were all once so young!
Some celebrity highlights from Coachellas past: