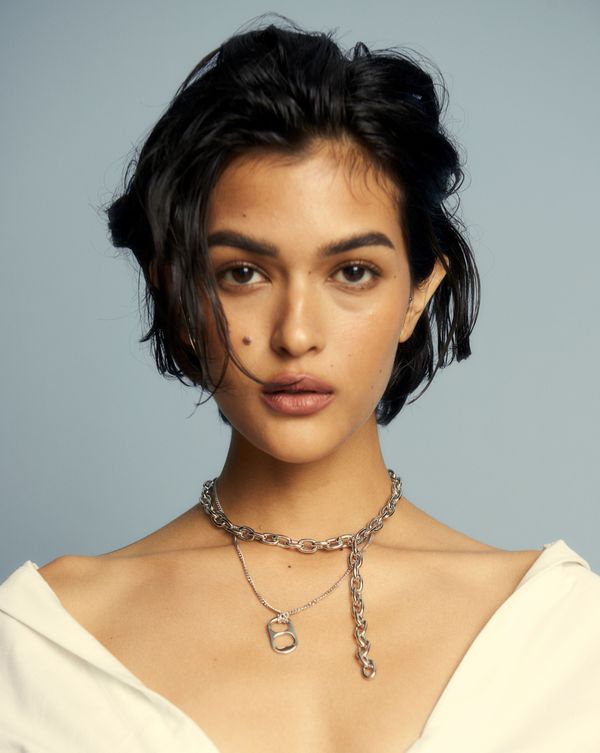 Photo: Courtesy of Pattaraphan
Every time I drop more than I can afford on a pair of designer shoes or a designer bag, I eventually start feeling buyer's remorse, but I never have that problem with jewelry. Heels may give you blisters and bags might lose their shape, but jewelry requires no breaking-in period. And if you love it, you can wear it every day, regardless of the season. I've been thinking long and hard about my next big buy, and the necklace I can't stop dreaming about comes from Thai designer Pattaraphan Salirathavibhaga.
Salirathavibhaga studied jewelry design at Pratt, graduating with honors. Inspired by her affinity for urban landscapes and edgy details, she started her namesake jewelry brand in 2018, working with local artisans in her native Thailand. Her first full collection, "Pressure," is a collection of semi-abstract pieces like soda tab necklaces and earrings and whimsical ear cuffs that look like elegant mazes of metal on your ear. As simple as they may appear, the pieces are thoughtfully designed, with unusual clasps and architectural shapes bold enough to stand on their own or to be worn mixed with other jewelry,
"These days, people don't match their earrings to their necklaces or rings, so there's no need for me to design or merchandise that way", says Salirathavibhaga. Her creations are primarily made with 18-karat white gold and gold vermeil. Rings and ear cuffs start out at $200, with the thick chain necklace topping out at $695. Scroll below to shop the collection and to discover more images from the brand's look book.
If you buy something through our links, New York may earn an affiliate commission.