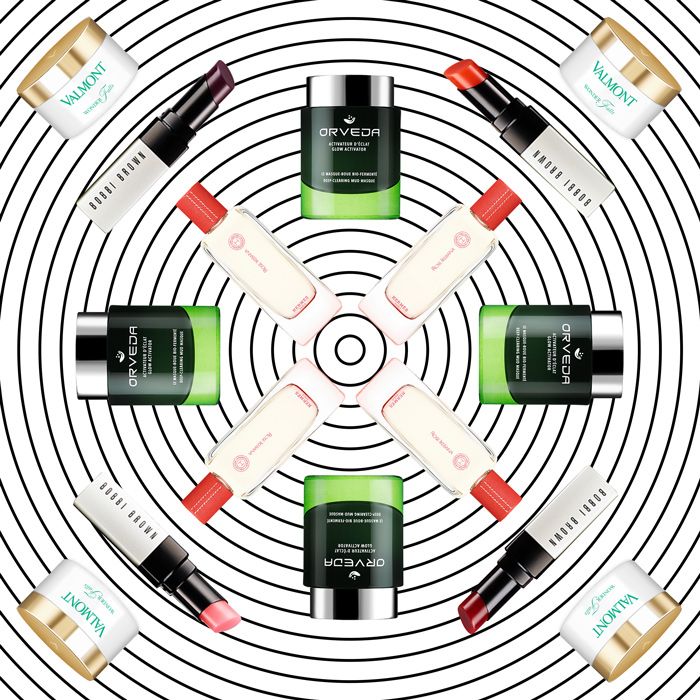 Photo: Courtesy of Saks Fifth Avenue
There's something especially satisfying about finding a beauty product that's your thing: the perfect lip color that looks good with every outfit, the fragrance that people know is yours, the skincare that makes you glow like never before. Of course, that satisfaction is even better if your products feel like rare hidden gems that you wisely discovered. To help point you toward your next discovery, we rounded up seven Saks Fifth Avenue exclusives that'll help you stand out from the crowd this spring. Below, shop the must-have products, from covetable brands like Hermès and Bond No. 9 New York.
The presentation of this fragrance alone shows that it's something special. The Moon and I, from the Saks-exclusive brand Floraïku, takes inspiration from Japan's matcha tea preparation ceremonies, and appropriately features a unique blend of maté, matcha tea, and cedar notes. The scent comes in a bento box with a refillable fragrance bottle, which has a cap that doubles as a refillable purse spray.
"Hydrating" isn't a typical descriptor for a powder. But this silky face-finisher, exclusive to Saks in the U.S., is made with "moisture-bonding molecules" that help create a super-fine, non-drying veil. Translation: your complexion can feel practically product-free.
Exclusive to Saks in the U.S., Valmont is a Swiss brand known for luxury skincare. Its new Purity collection boasts rich formulas in a suite of makeup-removing and cleansing foams and creams that are way more advanced than your traditional face wipe.
There are days when you want a full-on lipstick look, and there are days when a wash of color is all you want. These Bobbi Brown Lip Tints are cult favorites, giving the perfect hint of sheer color (soft pink to blackberry) and a soothing blend of olive, avocado, and jojoba oils.
Finding a signature scent is easier said than done. Fortunately, the Hermessence collection by Hermès — available online exclusively at Saks.com — features distinctive fragrances with combinations of notes you haven't seen over and over. Rose Ikebana highlights rose and rhubarb, for a minimalist blend that'll still make you stand out.
If good lipstick can change your outlook, then this one will have you parking valet and ordering another bottle of champagne. Inside each super-luxe, refillable gold casing, you'll find a classic, commanding red shade — named after a New York street or neighborhood. (Get it only at Saks through May.)
Orveda is also only available at Saks in the U.S., so don't be surprised if you haven't heard of it yet. The French-made luxury brand is all about clean, vegan skincare, with ingredients including bio-fermented kombucha, natural prebiotics, and bamboo water. Use this new, intensive clay mask for five minutes weekly if you like products for clarifying and refining pores (without drying).
All images courtesy of Saks Fifth Avenue.
This is paid content produced for an advertiser by New York Stories. The editorial staff of The Cut did not play a role in its creation.