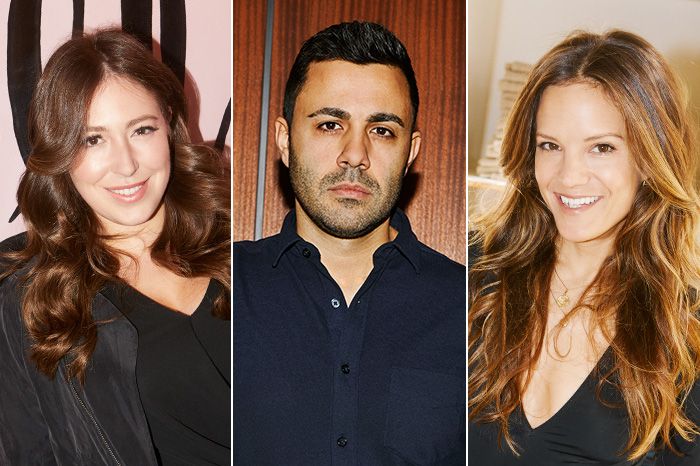 Photo: Courtesy of Steve Madden
Americans love a humble beginning, and that's where a self-starter's success story begins. The smaller the start and the bigger the finish, the more we like the narrative. But as our collective definition of "success" evolves from gaining things (like money and status) to gaining fulfillment (loving your career and your life), our idea of what it takes to be self-made is also changing. Inspired by Steve Madden's SELFMADE campaign — and the man behind the brand, who founded his multibillion-dollar business out of his car in 1990 with an $1,100 investment — we took a look back at the origins of the term "self-made." And, we asked a group of today's most inspiring entrepreneurs, all part of SELFMADE's group of bootstrap innovators, how they're making it on their own today.
First, a little history on our obsession with self-starters: the term "self-made" began to pop up in U.S. newspapers, political speeches, and literature in the early 19th century. At the time, it captured the sense of individualism that was sweeping the nation — that people could forge their own paths, choose a different profession than their family members, and find happiness the way they wanted. Independence became so important that some young men — and let's face it, it was pretty much only men at that time — entirely cut ties with their families, just for the opportunity to make it solo.
In a way, we're in a similar infatuation with independence in 2019. Only instead of cutting ties with families, people are increasingly cutting ties with corporate America and the old-school path to success. Much like the Industrial Revolution (yes, we're citing the Industrial Revolution) had created new types of jobs and ways to earn a living, the internet and social media have done the same thing in the 21st century. As entrepreneurs today are exploring new ways to connect, learn skills, and share work with the world, we're seeing a new class of self-made success stories rise to the top.
One such modern leader is 31-year-old Erika Wasser, who started her career as a stand-up comedian and digital series host, with HGTV. Seeing the fast-paced chaos of green rooms, she launched Glam+Go to provide quick, stylish blowouts to people who need to look polished in a short amount of time. After that brand succeeded (evidence: she has a shiny Tribeca flagship in NYC), she started a tech brand called Prospr at Work, which helps manage and schedule teams. "Jumping into a new kind of company, specifically technology, which isn't my strongest suit, feels like being a freshman in high school again," says Wasser. "You went from thinking you were at the top to being back at the bottom of the food chain and having to figure it all back out."
Carlo Piccirillo, co-founder of Ambros Banana Whiskey, is also familiar with figuring everything out from scratch: He's finding his way in an industry dominated by big brands. But unlike a self-made entrepreneur of the 19th century, he's relied on his family for motivation. Piccirillo's mother fled a dictator's rule in Spain, and his father was born underground in Naples, Italy, during World War II bombings. "Their entire life was filled with sacrifice, but they worked hard to provide my sister and I every opportunity possible," says Piccirillo. "They are the definition of 'anything is possible.'"
As a final example, yoga teacher Beth Cooke is proof that "self-made" in 2019 doesn't mean your story has to be perfect. Cooke turned to yoga while getting sober six years ago, and it soon became such an essential part of her life that she made it her career: Today, she travels the world helping others find fulfillment, sharing empowering messages with her 15,000-plus social media followers along the way. "I get to do what I love, help people feel more comfortable in their bodies, and shift people's perspectives and, possibly, their day," Cooke says. "Knowing this practice helped save my life, I know it can help others. I'm just showing up and doing my part." And if that's not what self-starters have been looking for all along, what is?
All images courtesy of Steve Madden.
This is paid content produced for an advertiser by New York Stories. The editorial staff of The Cut did not play a role in its creation.