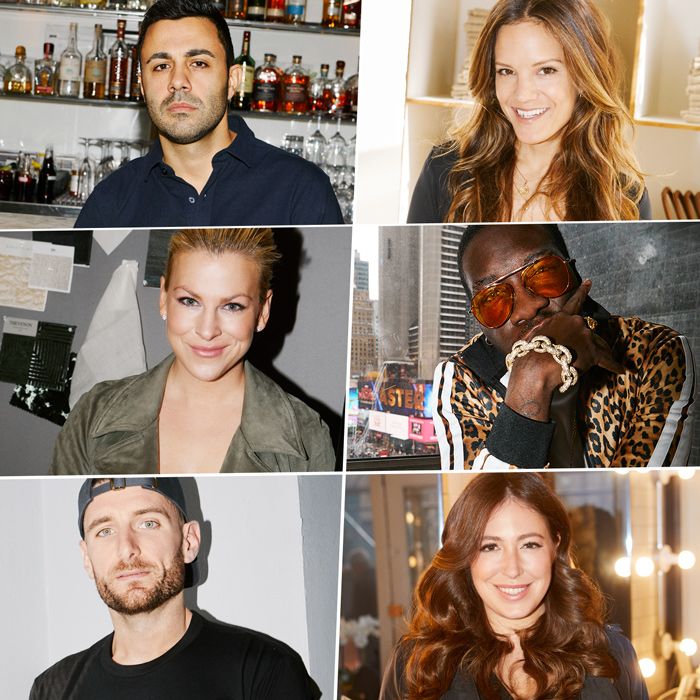 Photo: Courtesy of Steve Madden
When you think of "self-made," you probably think of someone who's struggled and fought for everything they have — maybe that's wealth, an impressive job, or the creature comforts that come along with doing well in life. But there's more to "making it" than material signs of success. More and more, people are working toward less tangible achievements, like personal fulfillment, autonomy, or the ability to live a life of your own design. With that in mind, we asked six hardworking entrepreneurs — part of the aptly titled SELFMADE program with Steve Madden — how they define the concept of being self-made in 2019. Here's what they said.
Carlo Piccirillo, founder and chief financial officer of Ambros Banana Whiskey
"Self-made means taking responsibility for your life, making the best decision at each moment with no regrets, being eager to learn, accepting your own mistakes and learning from them. My partners, Sami and Jeff, and I have worked very hard and sacrificed a tremendous amount to take an idea and create a business around it. We've been told many times that the industry is too competitive and that we can't compete with the larger brands…Proving it can be done has been the highlight of my career."
"It means listening to the whispers of your intentions and taking actions to carry them through. It means heart, vision, perseverance. I attribute my success to showing up, as authentically as I can, and helping as many people as possible."
Taylor Spellman, CEO and creative director at Taylor Spellman New York
"Self-made, to me, means being an owner and taking responsibility for every single thing in your life — from making your bed to running a company. [I want to] continue to find the drive to demand excellence of myself, so I can demand excellence from others."
Frzy, award-winning rapper
"It's about taking the journey to a destination you decide without ever questioning the directions. I'm driven by the need to be No. 1, to be the best to ever do it. Most rappers rap to start the conversation about being the 'best rapper alive.' I'm rapping to end it."
Tim Galligan, founder of Topbit Foods
"It means risking it all without a guaranteed outcome. I always knew I was an entrepreneur at heart, with a passion for fitness and nutrition. In 2016, my family's encouragement helped me make the best decision of my life and to follow my ambition [with Topbit]. Now, I'm working to build a business that my family will continue to be proud of."
Erika Wasser, founder of Glam+Go and Prospr at Work
"Being self-made means trusting your gut and standing resolute when you need to, and remembering to say 'thank you' to all the people who got you to where you are. When I think of what drives me, I want to be impactful. I want to be helpful. My biggest fear is that all I'll contribute to the world is carbon dioxide, so I'm trying to make sure I'm doing something purposeful."
All images courtesy of Steve Madden.
This is paid content produced for an advertiser by New York Stories. The editorial staff of The Cut did not play a role in its creation.