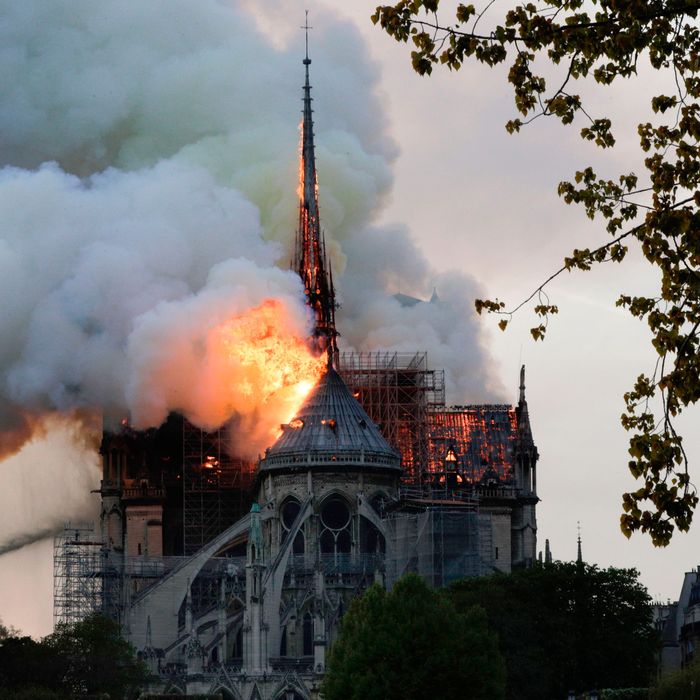 A fire at Notre Dame cathedral in Paris.
Photo: Geoffroy van der Hasselt/AFP/Getty Images
A fire has broken out at the Notre-Dame Cathedral in Paris
Pictures and video emerged Thursday showing smoke billowing from the medieval Catholic cathedral. Firefighters in France confirmed the blaze to Reuters.
The cause of the fire was not immediately clear, but officials suggested to the BBC that it could be related to renovation work. Europe 1 Radio has a similar report.
In a tweet, Paris Mayor Anne Hidalgo wrote that a "terrible fire is underway" at the 850-year-old cathedral.
President Trump, meanwhile, had an idea for how to put out the blaze.