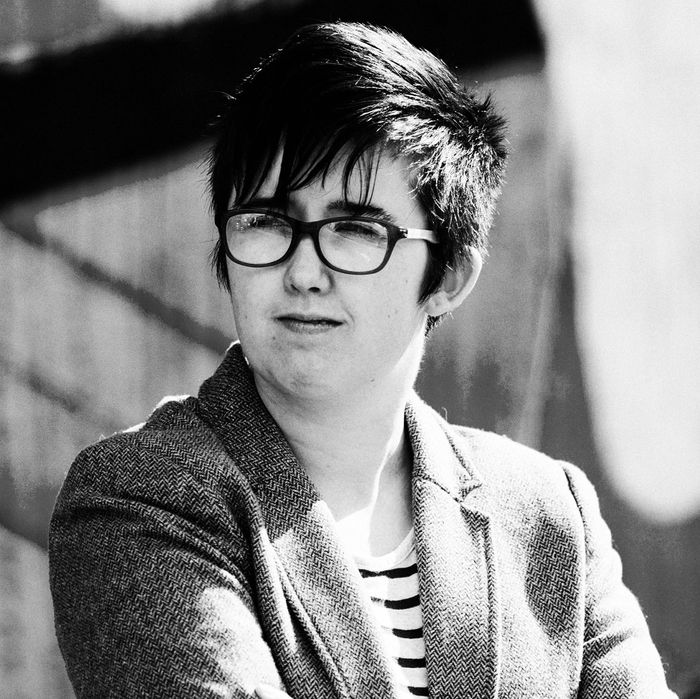 Photo: Jess Lowe/EPA-EFE/REX/Shutterstock
Last night, 29-year-old journalist Lyra McKee was shot and killed amid rising sectarian tension in Northern Ireland, in what police are calling a "terrorist incident." The Northern Irish journalist was covering a riot in the city of Londonderry, or Derry, when it is believed she was shot by a violent dissident Republican who was firing at police.
This morning, tributes from the journalistic community poured in for McKee, who was regarded as a rising star in the industry. The investigative reporter devoted much of her career to covering the aftermath of The Troubles, the decades-long armed conflict between British loyalists and Irish nationalists in Northern Ireland. Brexit has awakened concerns over a potential "hard border" between The Republic of Ireland and Northern Ireland, which many feared could mark a return to the era of violent conflict McKee had devoted her life to covering.
McKee was named one of Forbes's 30 under 30 in European media, touted for her passion for "dig[ging] into topics other people didn't care about." She had published a nonfiction book about a Troubles-era cold case, called Angels With Blue Faces, and was in the midst of a second book. She also reported on rising suicide rates in Northern Ireland for The Atlantic and gave a TEDx talk encouraging religious teaching on LGBT issues. In 2014, she became a viral sensation after publishing a letter to her younger self about the struggles of growing up gay in Belfast. In the letter, she described how journalism would become her savior. "For the first time in your life, you will feel like you're good at something useful," she wrote. "You'll have found your calling."
Read some of the tributes below: